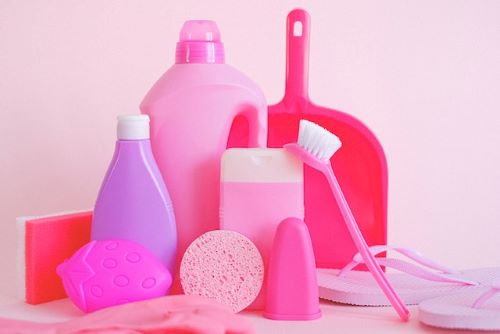 Een "huis-tuin-en-keuken" emmer is een hele normale, standaard emmer. Dit kun je niet letterlijk naar het Engels vertalen (*house-garden-and-kitchen bucket*; ik moet er van giechelen!).
Een mogelijke vertaling is "common-or-garden"; dit is een mooie vertaling omdat het nogal veel van de Nederlandse uitdrukking weg heeft, helaas is het intussen wat ouderwets aan het worden. Ook is het voor mijn gevoel erg Brits. Een andere Britse, en enigszins informele, vertaling is "bog-standard". (="doodnormaal", alleen betekent "bog" in dit geval WC!)
Amerikanen gebruiken "garden-variety". Voor mijn als Britse kan dit ook wel, maar naar mijn gevoel is het een beetje sarcastisch of grappig.
"Ach, het was uiteindelijk een huis-tuin-en-keuken demonstratie, niks bijzonders gebeurd."
"it was just a garden-variety demonstration, nothing to write home about."
Maar voor een gebruiksobject werkt deze vertaling voor mij als Britse niet, want "garden-variety" slaat in de oorspronkelijke betekenis op een plant. Maar voor Amerikanen blijkbaar wel.
Andere vertalingen zijn "normal", "common" (pas op, kan ook "van de onderklasse" betekenen), "standard" en "regular" (eerder Amerikaans).
Dit artikel is op 22-01-23 bijgewerkt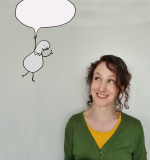 Heddwen Newton is an English teacher and a translator from Dutch into English. She has two email newsletters:
English and the Dutch is for Dutch speakers looking to improve their English, but also for near-native speakers who write, translate into, or teach English. Also interesting for people who like to compare Dutch-speaking culture to everybody else in the world.
English in Progress keeps English speakers up to date on the latest developments in the English language. Subscribers are mostly academics, English teachers, translators and writers.
Meer lezen? GA NAAR EEN WILLEKEURIG ARTIKEL
Disclaimer: deze site is geen woordenboek. Mijn vertalingen zijn de meningen van één mens, en mijn voorbeelden zijn zelfverzonnen. Meer weten? Kijk dan bij de veelgestelde vragen.
Bron foto: Anna Shvets, Pexels