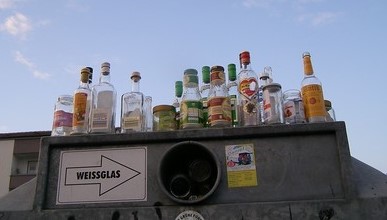 In het Engels bestaat de vergelijkbare uitdrukking "the genie is out of the bottle" (let op, NIET "the ghost"!). Betekent gewoon precies hetzelfde, lekker makkelijk dus!
Wat betekent "de geest is uit de fles"?
Je gebruikt de uitdrukking "de geest is uit de fles" als er iets in gang gezet is dat niet meer teruggedraaid kan worden. De situatie kan niet meer veranderd worden. Je gebruikt het bijna altijd in negatieve zin; dat wat er gebeurt is slecht.
"Marie wilde geen ruzie met haar beste vriendin, maar op een dag floepte ze eruit dat ze haar verloofde erg dom vond. Toen was de geest uit de fles, en is het nooit meer goedgekomen tussen de vriendinnen."
"De regering heeft geprobeerd de demonstraties te onderdrukken, maar toen de geest eenmaal uit de fles was, was er geen houden meer aan. Nu hebben we dagelijks demonstraties."
Je kunt ook "de geest uit de fles halen" of "de geest weer terug in de fles (proberen te) stoppen."
Dit artikel is op 30-06-2022 bijgewerkt. Ik heb de tekst omgegooid en een plaatje toegevoegd.
Heddwen Newton is docent en vertaler Engels.
Disclaimer: deze site is geen woordenboek. Mijn vertalingen zijn de meningen van één mens, en mijn voorbeelden zijn zelfverzonnen. Meer weten? Kijk dan bij de veelgestelde vragen.
Bron foto: flickr.com/photos/erix, CC BY 2.0