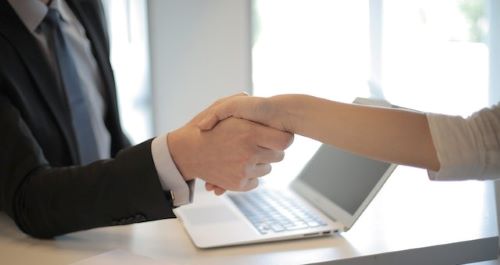 Geef je iemand een beetje hulp, of geld, of watdanook, dan zal diegene steeds meer willen. "Pas op met Mien," zeg je dan, "als je haar een vinger geeft, dan pakt ze je hele hand." Maar hoe zeg je dat in het Engels?
In het Engels zeggen we
You give an inch, they take a yard / If you give him an inch, he'll take a whole yard
of met "mile"
You give an inch, they take a mile
Dat betekent dus iets als: geef je een centimeter, dan nemen ze een kilometer
Die tweede is voor mijn gevoel wat meer Amerikaans, maar je kunt gewoon een van de twee kiezen, ze worden beide goed begrepen. Een "mile" is een stuk langer dan een "yard", dus als je je punt goed wil overdrijven dan kies je die.
Je kunt natuurlijk ook kiezen voor een minder kleurrijke vertaling, dan kies je bijvoorbeeld "give in a little and they'll take everything" of "be careful, they might take advantage of your kindness".
Deze vertalingen liever niet
In oude woordenboeken staat "you give an inch, they'll take an ell". Deze is intussen verouderd en wordt in het Engels niet meer gebruikt.
Dit spreekwoord is natuurlijk vrij duidelijk in betekenis, je kunt er dan ook voor kiezen om iets te zeggen als "as we say in Dutch: if you give them a finger, they will take your whole hand". Ik zou dit alleen doen als er een reden voor is, bijvoorbeeld omdat je een grapje wilt maken omdat je het eerder al over handen had.
Vergelijkbaar spreekwoord
Een spreekwoord dat een beetje in de buurt komt is "wie A zegt moet ook B zeggen". De vertaling is in dit geval
in for a penny, in for a pound (UK)
in for a dime, in for a dollar (US)
Andere vormen in het Nederlands
Dit is zo'n spreekwoord dat je op meerdere manieren kunt vormen. Op een rijtje:
Geef hem een vinger, en hij neemt de hele hang
Als je hem één vinger geeft, neemt hij de hele hand
Geeft men hem de vinger, dan neemt hij de gehele hand
Geef ze één vinger, pakken ze je hele hand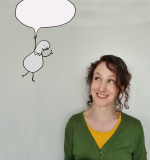 Heddwen Newton is an English teacher and a translator from Dutch into English. She has two email newsletters:
English and the Dutch is for Dutch speakers looking to improve their English, but also for near-native speakers who write, translate into, or teach English. Also interesting for people who like to compare Dutch-speaking culture to everybody else in the world.
English in Progress keeps English speakers up to date on the latest developments in the English language. Subscribers are mostly academics, English teachers, translators and writers.
Meer lezen? GA NAAR EEN WILLEKEURIG ARTIKEL
Disclaimer: deze site is geen woordenboek. Mijn vertalingen zijn de meningen van één mens, en mijn voorbeelden zijn zelfverzonnen. Meer weten? Kijk dan bij de veelgestelde vragen.
Bron foto: Andrea Piacquadio, Pexels