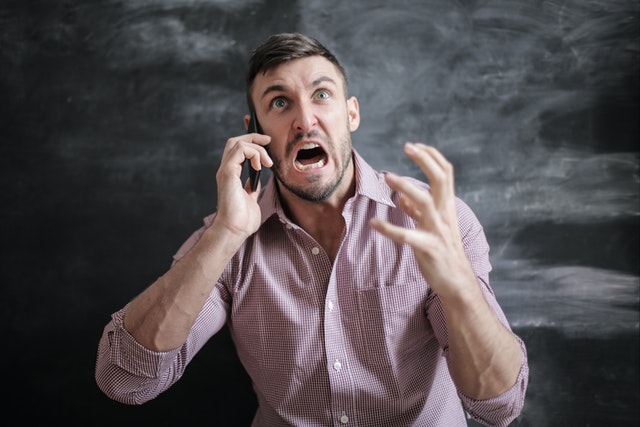 We hebben in het Engels een flink aantal uitdrukkingen om uit te drukken dat iemand rete-irritant is:
he was being a pain in the neck (arse, backside (UK), ass, butt (US)
he was being a real pain
he really rubbed me (up) the wrong way
he (almost) made me flip my lid/ fly off the handle/ lose it/ lose my cool/ see red
he made my blood boil
he drove me up the wall
he drove me crazy/ mad (UK)/ bananas
he really got on my nerves
Wat betekent "iemand het bloed onder de nagels vandaan halen"?
Als je iemand het bloed onder de nagels vandaan haalt, dan irriteer je die ander enorm. Je hoort het gezegde meestal vanuit de geïrriteerde, dan zeg je dus "die persoon haalt me het bloed onder de nagels vandaan".
"Mijn zoontje haalde me vandaag het bloed onder de nagels vandaan, hij wilde zijn pyjama niet aantrekken, zijn tanden niet poetsen, had op alles een grote mond. Vreselijk."
Welke vertalingen vind ik niet zo goed?
"To get under someone's skin" kan onder bepaalde omstandigheden een goede vertaling zijn. Veel Amerikanen gebruiken hem op precies dezelfde manier als "iemand het bloed onder de nagels vandaan halen", en de beeldspraak is natuurlijk aardig vergelijkbaar, waardoor het ook goed voelt als vertaling.
Toch raad ik aan om hem niet te gebruiken, en wel om twee redenen: 1) het is een Amerikaanse uitdrukking die buiten Amerika minder bekend is, en 2) "to get under someone's skin" kan óók betekentn dat die ander door je geobsedeerd raakt OF dat diegene je heel goed heeft leren kennen.
De zin "Carola really got under Peter's skin" kan dus drie volledig andere dingen betekenen: Peter is geïrriteerd door Carola, Peter is geobsedeerd door Carola, of Peter heeft Carola heel goed leren kennen. Als Brit zou ik aan het tweede denken zonder verdere context, maar ik zou wel twijfelen.
In andere woorden, het is een waardeloos spreekwoord als de context niet goed duidelijk maakt waar het over gaat, en omdat Nederlanders vaak Engels gebruiken voor communicatie met mensen uit allerlei landen, raad ik dit soort onduidelijke uitdrukkingen af.
Heb je een moeilijk te vertalen woord?
Is er een woord of uitdrukking waarvoor je geen goede Engelse vertaling kunt vinden? Laat het me weten op mijn contactpagina, en ik probeer zo snel mogelijk te reageren.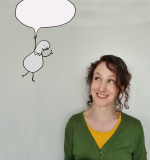 Heddwen Newton is an English teacher and a translator from Dutch into English. She has two email newsletters:
English and the Dutch is for Dutch speakers looking to improve their English, but also for near-native speakers who write, translate into, or teach English. Also interesting for people who like to compare Dutch-speaking culture to everybody else in the world.
English in Progress keeps English speakers up to date on the latest developments in the English language. Subscribers are mostly academics, English teachers, translators and writers.
Meer lezen? GA NAAR EEN WILLEKEURIG ARTIKEL
Disclaimer: deze site is geen woordenboek. Mijn vertalingen zijn de meningen van één mens, en mijn voorbeelden zijn zelfverzonnen. Meer weten? Kijk dan bij de veelgestelde vragen.
Bron foto: Andrea Piacquadio, Pexels