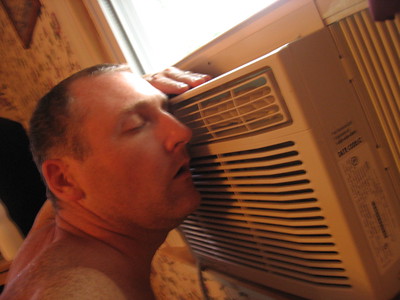 Is het een speudo-Engels leenwoord als het alleen anders wordt afgekort? Moeilijk te zeggen. Hoe dan ook, ik hoor het veel Nederlanders fout doen in het Engels: *Can you put the airco up?* Hoe logisch het voor ons ook is dat "airco" kort is voor "airconditioning", voor een Engelstalige is het zo nieuw en vreemd dat ze het niet zullen begrijpen.
In het Engels kun je "air conditioning" niet op die manier afkorten. Amerikanen zeggen vaak "AC" (dus "ay see"), Britten zeggen meestal de hele term "air conditioning" voluit.
"Air con" of "aircon" hoor je ook nog weleens, maar niet zo vaak. "Climate control" of "climatisation" zijn meer vaktermen.
Mijn advies is om altijd "air conditioning" te zeggen, dan weet je zeker dat het goed begrepen wordt.
Als je een ruimte koeler wilt hebben, zeg je dan "turn the AC up" of "turn the AC down"? Daar heb ik eerder een stukje over geschreven 🙂
False Friend Friday
Elke vrijdag is het op deze site "False Friend Friday". Zelfs als je erg goed Engels spreekt, zijn valse vrienden goed om in de gaten te houden, want als je zo'n woord fout vertaalt, heb je het vaak zelf niet in de gaten terwijl je toehoorder zich achter de oren krabt. Vandaar dat ik er zoveel stukjes over schrijf!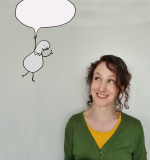 Heddwen Newton heeft intussen al 555 woorden en uitdrukkingen behandeld op hoezegjeinhetEngels.nl. Voor 2 Euro kun je haar daarvoor bedanken. Heddwen is docent en vertaler Engels.
Disclaimer: deze site is geen woordenboek. Mijn vertalingen zijn de meningen van één mens, en mijn voorbeelden zijn zelfverzonnen. Meer weten? Kijk dan bij de veelgestelde vragen.
Bron foto: flickr.com/photos/dasqfamily, CC BY 2.0