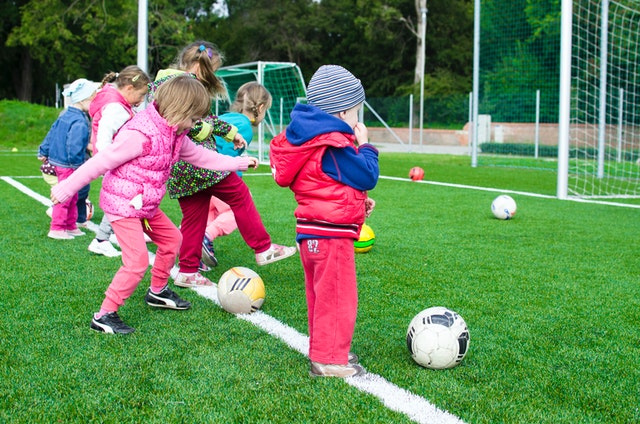 Aanvalster Lieke Martens was deze week in het voetbalnieuws en daarbij viel me de mooie Engelse vertaling voor deze term op. Als je het hebt over voetbal noem je een aanvaller, of aanvalster in dit geval, een "forward". Niet iets van "attacker", dus. Ze spreken in het Engels niet over aanvallen, maar over "naar voren rennen". Je zou bijna denken dat ze vredelievend zijn, die Engelsen.
Kijk bijvoorbeeld naar deze kop, van de BBC: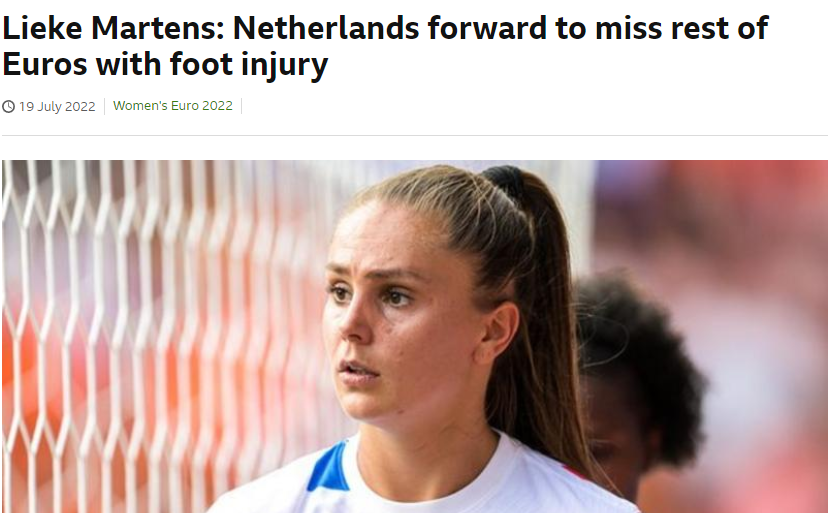 (Overigens vind ik "with foot injury" hier raar, ik zou "due to foot injury" hebben gezegd, waarschijnlijk moest de kop zo kort mogelijk.)
Een echte Engelstalige voetbalkenner splits "forwards" vervolgens nog uit, zo heb je een "striker", dat is degene die doelpunten probeert te scoren, een "centre forward", "inside forward" en "outside forward". Wat die allemaal doen, begrijp ik niet precies, maar Wikipedia legt het prima uit.
"Aanvaller" als het niet om voetbal gaat
Een aanvaller in de context van een gevecht of een oorlog is een "attacker", of ook wel "aggressor". Ook in de context van bijvoorbeeld computerhacken zijn dit de termen die gebruikt worden.
Help je mee?
Ik geef het met gemak toe, ik heb geen klap verstand van voetbal1. Dus als je in dit artikel een foutje ontdekt, laat het me dan vooral weten in de comments. Je hoeft niet eens een naam of emailadres achter te laten! Gewoon lekker je frustratie dumpen 🙂
Spotlight Saturday
Elke zaterdag is het op deze site Spotlight Saturday. Ik bespreek dan een woord of uitdrukking uit de actualiteit. Zie je een Nederlandse term voorbijkomen in het nieuws dat goed op deze site zou passen? Laat het me weten op mijn contactpagina!
1 Ik had drie jaar een vriend die voetbalfanaat was. Ik ben precies één keer meegegaan naar Helmond Sport (jaja). Midden in de winter. Ik herinner me vooral mijn koude, koude, koude, koude billen. Ik wist niet dat een achterwerk zo koud kon worden!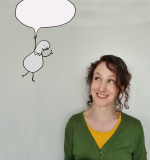 Heddwen Newton is an English teacher and a translator from Dutch into English. She has two email newsletters:
English and the Dutch is for Dutch speakers looking to improve their English, but also for near-native speakers who write, translate into, or teach English. Also interesting for people who like to compare Dutch-speaking culture to everybody else in the world.
English in Progress keeps English speakers up to date on the latest developments in the English language. Subscribers are mostly academics, English teachers, translators and writers.
Meer lezen? GA NAAR EEN WILLEKEURIG ARTIKEL
Disclaimer: deze site is geen woordenboek. Mijn vertalingen zijn de meningen van één mens, en mijn voorbeelden zijn zelfverzonnen. Meer weten? Kijk dan bij de veelgestelde vragen.
Bron foto: Lukas, Pexels