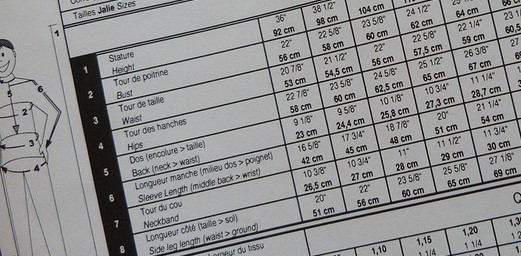 Hoera, weer een vraag op mijn contactpagina: "Hoe zeg je maattabel in het Engels? Kun je dit vertalen met measuring table?"
Ik moest het even googlen maar een maattabel is in het Nederlands een tabel met kledingmaten. Er is zelfs een website maattabel.nl. Handig!
Er is niet één term die in het Engels gebruikt wordt, maar de beste vertaling is denk ik "size chart".
Andere termen zijn "Clothing-size conversion chart" (nogal lang maar wel lekker duidelijk), "size guide" of een titel als "clothes sizes compared".
False friend
De vertaling "measuring table" klopt zeker niet. Een Engelstalige zal dan denken aan een letterlijke tafel die wordt gebruikt om dingen op te meten. Denk aan zo'n tafel in een ouderwetse stoffenwinkel waar ze het aantal meters van de stof meten, of een tafel in het consultatiebureau waar ze je kind opmeten.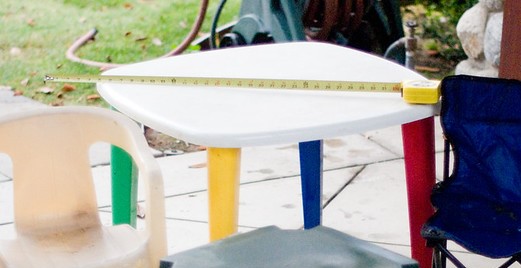 "Measurement chart" of "measurement table" zou in principe net kunnen, maar een Engelsman denkt bij "measurements" alleen aan lichaamsgrootte, borstomvang etc en niet aan een kledingmaat.
(Over het verschil tussen "table" en "chart" zal ik nog eens een stukje schrijven. In het kort: "table" betekent ook gewoon "tabel", maar Engelstaligen zeggen gewoon liever "chart".)
Bedankt voor de vraag, vragensteller!
Heb je een moeilijk te vertalen woord?
Is er een woord of uitdrukking waarvan je altijd denkt "hoe zeg ik dat nou in het Engels?" Laat het me dan weten! Dat kan gewoon hieronder in de comments of op mijn contactpagina.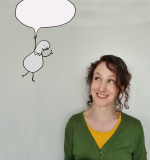 Heddwen Newton is an English teacher and a translator from Dutch into English. She has two email newsletters:
English and the Dutch is for Dutch speakers looking to improve their English, but also for near-native speakers who write, translate into, or teach English. Also interesting for people who like to compare Dutch-speaking culture to everybody else in the world.
English in Progress keeps English speakers up to date on the latest developments in the English language. Subscribers are mostly academics, English teachers, translators and writers.
Meer lezen? GA NAAR EEN WILLEKEURIG ARTIKEL
Disclaimer: deze site is geen woordenboek. Mijn vertalingen zijn de meningen van één mens, en mijn voorbeelden zijn zelfverzonnen. Meer weten? Kijk dan bij de veelgestelde vragen.
Bron foto's: meettafel: flickr.com/photos/shalf (cropped), CC BY-SA 2.0, franse maattabel: flickr.com/photos/kellyhogaboom (cropped), , CC BY-SA 2.0