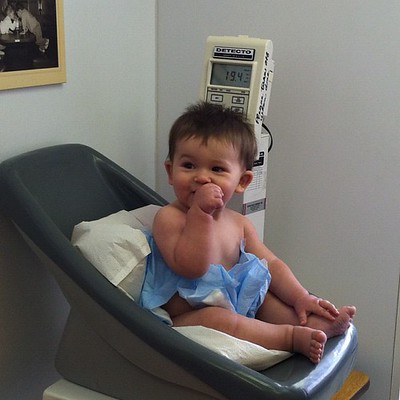 Wat is een consultatiebureau?
Een consultatiebureau is een centrum waar gespecialiseerde artsen en verplegers werken en waar ouders op vaste momenten tijdens de ontwikkeling van hun baby en kind langsgaan. De ontwikkeling wordt op deze manier gemonitord en ouders hebben de kans vragen te stellen over hun kind.
Naast het consultatiebureau heb je in Nederland als gezin ook nog je huisarts en je kinderarts. Als je kind ziek is ga je naar de huisarts, als je kind écht ziek is zal deze verwijzen naar de kinderarts. Maar als je vragen of problemen hebt met de ontwikkeling van je kind, bijvoorbeeld dat het nog niet kan lopen of de spraakontwikkeling loopt achter, dan ga je naar het consultatiebureau.
Wat is het probleem, waarom is er geen makkelijke Engelse vertaling?
Het consultatiebureau is een typisch Nederlands iets. In de meeste landen is er niet een aparte instantie die kinderen op vaste momenten in hun ontwikkeling onderzoekt. In de meeste landen hebben artsen elk hun eigen programma. Meestal is er wel een soort van nationaal systeem dat de kinder- of huisartsen volgen, maar het is aan de ouders zelf of ze hun kind langsbrengen om te laten onderzoeken of niet.
Hoe zit het in Engeland en Amerika?
In de UK hebben ouders een "red book" waarmee ze regelmatig met hun baby naar hun huisarts (=GP) gaan.
In de VS heten de regelmatige onderzoekjes "well-child visits", maar ze worden afgenomen door de kinderarts (= pediatrician), dus ook niet bij een specifiek centrum zoals in Nederland.
Hoe kun je "consultatiebureau" het beste naar het Engels vertalen?
Als je het met een buitenlander over het consultatiebureau wilt hebben zul je het concept eerst even moeten uitleggen, want ze zullen het waarschijnlijk niet kennen. "A children's healthcare centre that children go to for regular developmental check-ups." Je zou er nog aan toe kunnen voegen "In the Netherlands this is done by a special centre, not by the family doctor."
Heb je een korte, algemene vertaling nodig, bijvoorbeeld voor een tekst, dan kun je kiezen voor iets als "children's healthcare centre".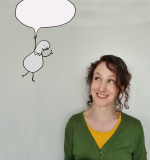 Heddwen Newton is an English teacher and a translator from Dutch into English. She has two email newsletters:
English and the Dutch is for Dutch speakers looking to improve their English, but also for near-native speakers who write, translate into, or teach English. Also interesting for people who like to compare Dutch-speaking culture to everybody else in the world.
English in Progress keeps English speakers up to date on the latest developments in the English language. Subscribers are mostly academics, English teachers, translators and writers.
Meer lezen? GA NAAR EEN WILLEKEURIG ARTIKEL
Disclaimer: deze site is geen woordenboek. Mijn vertalingen zijn de meningen van één mens, en mijn voorbeelden zijn zelfverzonnen. Meer weten? Kijk dan bij de veelgestelde vragen.