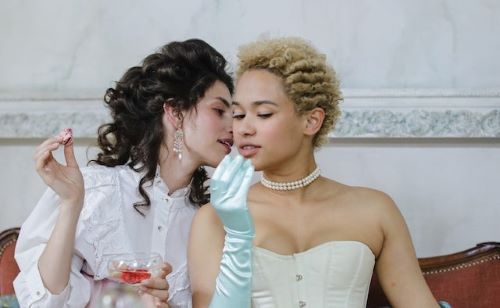 Het klinkt alsof het best Engels zou kunnen zijn, maar Engelstaligen zeggen niet *via via* als ze willen uitdrukken dat iets via meerdere contacten hun kant op is gekomen. Wat je dan wel in het Engels kunt zeggen, lees je in de tabel hieronder.
Nederlands
Engels
Hij heeft via via een koper gevonden.
He found a buyer through connections.

He found a buyer by networking.

He found a buyer through word of mouth.

He knew a guy who knew a buyer. (informeel)

He found a buyer through a referral.

Ik hoorde via via dat het huis te koop staat.
I heard the house was for sale through the grapevine.

I heard the house was for sale through hearsay.

I heard from a friend of a friend that the house was for sale.

I heard about the house being on sale from a guy who knew a guy. (informeel)

The news filtered through to me that the house was for sale.

Mijn vriendin en ik hebben elkaar via via ontmoet.
My girlfriend and I met through mutual friends.

Ik heb mijn papieren via via geregeld.
I got my papers through back channels.

I got my papers through informal channels.

I got my papers through unofficial channels.
Deze vertalingen vind ik niet zo goed
"In a roundabout way" – dit betekent "op een omslachtige manier", niet hetzelfde, dus.
"Through the coconut wireless" – dit is prachtig Engels dat in New Zealand en Hawaii wordt gebruikt om het roddelen op een eiland te omschrijven. Helaas is het voor Engelstaligen die niet uit die landen komen niet bekend.
"Via via" – als je pech hebt wordt het niet begrepen, als je geluk hebt vinden ze het alleen erg raar klinken.
Een noot over "via"
Het woord "via" wordt te vaak gebruikt door Nederlandstaligen die Engels spreken. Dat is niet zo heel erg, Engelstaligen begrijpen het wel, maar als je native wilt klinken, vermijd het woord "via" dan.
| | |
| --- | --- |
| Ik ken hem via vrienden. | I know him through friends. |
| Stuur het via de post. | Send it by post (UK)/ mail (US). |
| Hij is via het dak binnengekomen. | He came in from the roof. |
Heb je een moeilijk te vertalen woord?
Is er een woord of uitdrukking waarvoor je geen goede Engelse vertaling kunt vinden? Laat het me weten op mijn contactpagina, en ik probeer zo snel mogelijk te reageren.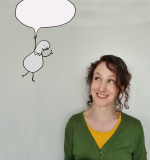 Heddwen Newton is an English teacher and a translator from Dutch into English. She has two email newsletters:
English and the Dutch is for Dutch speakers looking to improve their English, but also for near-native speakers who write, translate into, or teach English. Also interesting for people who like to compare Dutch-speaking culture to everybody else in the world.
English in Progress keeps English speakers up to date on the latest developments in the English language. Subscribers are mostly academics, English teachers, translators and writers.
Meer lezen? GA NAAR EEN WILLEKEURIG ARTIKEL
Disclaimer: deze site is geen woordenboek. Mijn vertalingen zijn de meningen van één mens, en mijn voorbeelden zijn zelfverzonnen. Meer weten? Kijk dan bij de veelgestelde vragen.
Bron foto: cottonbro studio, Pexels