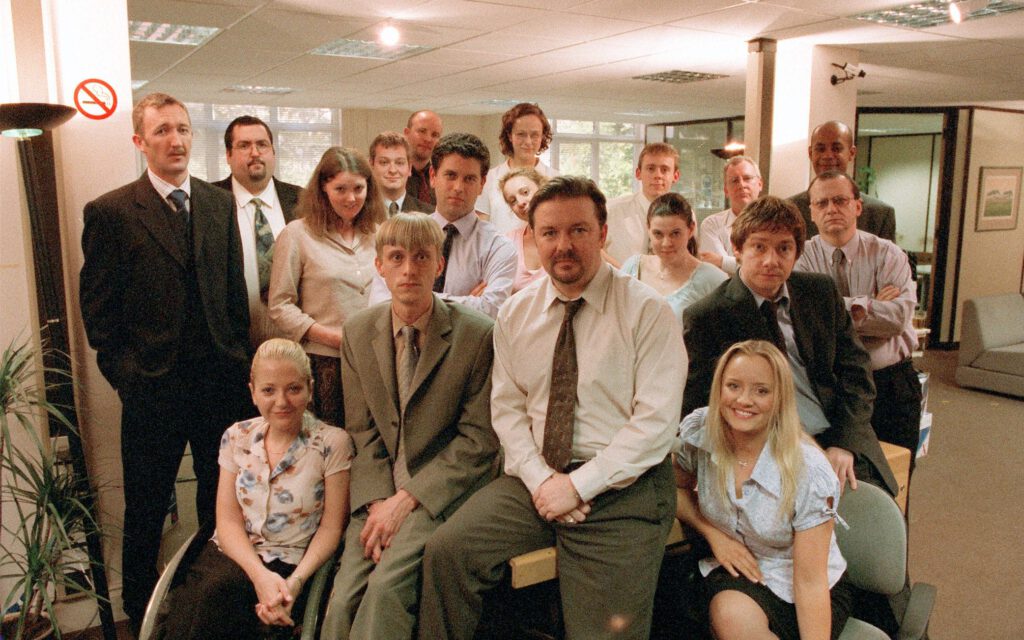 Wat is "plaatsvervangende schaamte"?
Als iemand iets gênants doet, dan zal hij of zij zich schamen (of het niet in de gaten hebben). Iemand die het voorval heeft gezien, kan last hebben van plaatsvervangende schaamte. Het is een heel menselijk iets. Ook al zit je zelf niet in de situatie, toch heb je ook last van dat ongemakkelijke gevoel.
Samantha is veel te dik voor die broek, ik kan het niet aanzien, ik krijg elke keer dat ik het zie zoveel last van plaatsvervangende schaamte.
Ik heb een hekel aan sitcoms zoals "Curb Your Enthusiasm" waar de karakters zichzelf de hele tijd voor gek zetten. Ik houd niet van dat gevoel van plaatsvervangende schaamte.1
Hoe vertaal je "plaatsvervangende schaamte" het beste naar het Engels?
In principe is de vertaling "I felt embarrassed for him/her" of "I feel embarassed on behalf of that person". Dat betekent "ik schaam me namens die ander" en is dus soms een goede vertaling maar vaak ook niet.
Het nieuwerwetse woord dat Engelstaligen in deze situatie gebruiken is "to cringe". Je krijgt dan "I cringed when I saw that", "that was cringeworthy" of (zo nieuw dat hij door veel mensen als fout zal worden gezien) "that was so cringe".
Samantha is much too fat for those trousers, I can hardly look, every time I see them I cringe.
Welke vertalingen vind ik niet zo goed?
Woordenboeken geven "vicarious embarassment" maar dat is zo'n ongebruikelijk Engels dat de meeste Engelstaligen het niet zullen begrijpen.
Heb je een moeilijk te vertalen woord?
Is er een woord of uitdrukking waarvoor je geen goede Engelse vertaling kunt vinden? Laat het me weten op mijn contactpagina, en ik probeer zo snel mogelijk te reageren.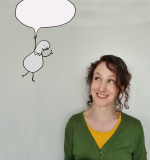 Heddwen Newton is an English teacher and a translator from Dutch into English. She thinks about languages way too much, for example about how strange it is that these little blurb things are written in the third person.

Heddwen has two passports, two children, two smartphones, two arms, two legs, and two email newsletters.

Reader feedback for the newsletter English and the Dutch, which examines all the ways Dutch speakers interact with the English language.
"It's funny, it's informative, I truly love it! Keep it up :)"
"It is amusing and funny but also educational. Bonus: it's about real life situations."
"Weer wat leuke dingen geleerd en erg gelachen om het filmpje!"
Reader feedback about the other newsletter, English in Progress, which is about how the English language is evolving and how it is spoken around the world:
"Wonderful work! I thoroughly enjoy these newsletters, and use some of the info while teaching English to my students."
"Love the variety, and the friendly informal tone!"
Also, academic Lynne Murphy, author of The Prodigal Tongue, about the differences between American and British English, recommended my newsletter in her newsletter. I was chuffed (BrE) and stoked (AmE)!
Meer lezen? GA NAAR EEN WILLEKEURIG ARTIKEL
Disclaimer: deze site is geen woordenboek. Mijn vertalingen zijn de meningen van één mens, en mijn voorbeelden zijn zelfverzonnen. Meer weten? Kijk dan bij de veelgestelde vragen.
1 Een uit het leven gegrepen voorbeeld. Als Britse krijg ik vaak van mensen te horen dat ze zó dol zijn op Engelse humor. Blackadder en Fawlty Towers en The Inbetweeners enzo. Ze gaan er dan vanuit dat ik die humor ook leuk vind, vanwege mijn accent. Ik moet dan toegeven dat ik er, hoewel ik ermee ben opgegroeid, niet zo goed tegen kan. Ik kijk ze wel, maar dan in kleine stukjes. Ik kijk liever Amerikaanse series.