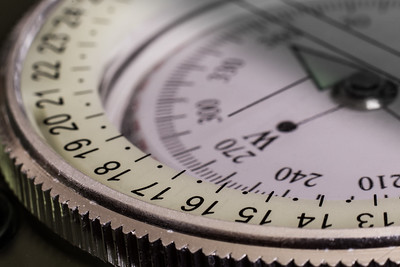 Dit is er eentje die ik soms van de daken zou willen schreeuwen: "zich oriënteren" is in het Engels over het algemeen niet "to orient oneself". Toch zie ik vertalers deze fout keer op keer maken.
Eerst maar eens de mogelijke vertalingen, want daarvoor ben je waarschijnlijk naar deze site gekomen, en daarna de bespreking.
Nederlands
Engels
Ik ben niet echt op zoek naar een nieuwe baan, maar ik ben me aan het oriënteren.
I'm not really looking for a new job yet, but I'm considering my options.

I'm not really looking for a new job yet, but I'm putting my ear to the ground.

I'm not really ready to change jobs yet, but I'm looking around.

Karin is zich op haar volgende vakantie aan het orienteren.
Karin is thinking about where she wants to go on her next holiday.

Karin is considering her next holiday.
De oriëntatiefase van de customer journey.
The information gathering stage in the customer journey.

The consideration stage in the customer journey.
De klant oriënteert zich eerst voordat hij/zij een merk kiest.
The customer gathers information before choosing a brand.

The customer evaluates options before choosing a brand.
Op deze manier sluiten wij met onze website aan op de oriënterende gebruiker.
This is how we cater to users who are visiting the website for general information-gathering purposes.

This is how we cater to website users who are just browsing.

This is how we cater to website users who do not yet have a specific question in mind.
We oriënteren ons op de gebruiker, die is tenslotte het belangrijkst.
We focus on the users; in the end, they are the most important.

We home in on on the users; in the end, they are the most important.
Wat betekent "zich oriënteren"?
Als je je aan het oriënteren bent dan ben je in de eerste fase van een keuze, bijvoorbeeld voor een volgende vakantie. Je bent nog niet echt dingen aan het afwegen of keuzes aan het maken, maar je bent informatie aan het bekijken om te zien wat je opties eigenlijk zijn.
In marketing-Nederlands is het "oriëntatieprocess" de fase waarin een potentiële klant aan het nadenken is (zich aan het oriënteren op) de service of product die ze willen hebben. Eerst komt de behoefte (ik wil een boot), daarna komt de orientatiefase (wat voor boten zijn er eigenlijk), dan de overwegingsfase (wat zijn de voors en tegens van al die boten) en dan het beslismoment (deze boot ga ik kopen).
Wat is het probleem?
Het Nederlandse "zich oriënteren" heeft natuurlijk ook een klassieke betekenis, namelijk uitvogelen waar je bent en waar je heen moet met bv een kompas of een landkaart. De nieuwe betekenis is daarvan afgeleid.
In het Engels is deze betekenisverschuiving met het werkwoord niet gebeurd, en heeft "to orient oneself" nog steeds alléén die klassieke betekenis van de weg vinden. ("there were no street names so she couldn't orient herself.")
Als je iets zegt van "I don't know which brand I'm going to choose yet, I'm still orienting myself" dan zal een slimme Engelstalige dat wel begrijpen (Okay… I guess he's saying he's finding his way still, that he's weighing his options…?") Maar het is geen goed Engels, en het klinkt raar.
Maar "orientation" dan?
Het zelfstandig naamwoord, "orientation", heeft in het Engels wel de betekenis meegekregen dat het een fase is waarin je een nieuw iets leert kennen, bijvoorbeeld "new hire orientation". Maar dat is toch nét iets anders dan de Nederlandse betekenis, want het Engelse "orientation" betekent dat iemand anders jou de basics van iets vertelt, terwijl het bij ons meer betekent dat je zélf op onderzoek uitgaat.
Heb je een moeilijk te vertalen woord?
Is er een woord of uitdrukking waarvan je altijd denkt "hoe zeg ik dat nou in het Engels?" Laat het me dan weten! Dat kan gewoon hieronder in de comments of op mijn contactpagina.
Dit artikel is op 17-02-2022 bijgewerkt omdat ik bedacht dat het handig was als ik een uitleg toevoegde over "orientation", wat wel in de buurt komt, maar toch echt niet hetzelfde is. Op 13-07-2022 heb ik de volgorde omgegooid voor meer google-baarheid en nog een mogelijke vertaling toegevoegd.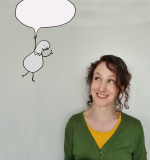 Heddwen Newton is an English teacher and a translator from Dutch into English. She has two email newsletters:
English and the Dutch is for Dutch speakers looking to improve their English, but also for near-native speakers who write, translate into, or teach English. Also interesting for people who like to compare Dutch-speaking culture to everybody else in the world.
English in Progress keeps English speakers up to date on the latest developments in the English language. Subscribers are mostly academics, English teachers, translators and writers.
Meer lezen? GA NAAR EEN WILLEKEURIG ARTIKEL
Disclaimer: deze site is geen woordenboek. Mijn vertalingen zijn de meningen van één mens, en mijn voorbeelden zijn zelfverzonnen. Meer weten? Kijk dan bij de veelgestelde vragen.
Bron foto: flickr.com/photos/skulik