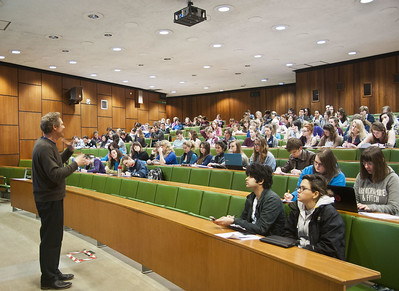 "Studie" in de betekenis van het vak dat je studeert
"Oh, je studeert aan de Universiteit Utrecht, welke studie doe je?"
"Ik doe een studie sociale geografie."
Prima Nederlands, maar problematisch in het Engels…
Wat is het probleem?
Het Engelse woord "study" verwijst naar veel dingen, maar niet naar een studie zoals hierboven. Het kan verwijzen naar een studeerkamer, een geconcentreerd bestuderen, of naar een onderzoek. "They did a study into the effects of sugar on mice," bijvoorbeeld.
Dus als je in het Engels zegt "Oh, you're at university, what study do you do?" dan zal je gesprekspartner je ofwel raar aankijken, of hij/zij zal je alles vertellen over hun afstudeeronderzoek. (Okee, dat is misschien wat overtrokken. In de praktijk zal je toehoorder waarschijnlijk wel begrijpen wat je probeert te zeggen. Maar heel mooi Engels is het niet, en native speakers die niet zo gewend zijn aan niet-native speakers zullen misschien wel moeite hebben om het goed te begrijpen.)
Als docent Engels heb ik het gevoel dat ik dit tienduizend keer kan uitleggen, het blijft misgaan, ook bij Nederlanders die verder bijna vloeiend Engels spreken.
Daar zijn denk ik drie redenen voor:
1) het woord is als werkwoord wel helemaal prima. "What do you study at university?" "I study biology." Helemaal goed.*
2) er is geen hele precieze vertaling die de lading helemaal dekt. Over het algemeen zeggen Engelstaligen "I am doing a degree in biology", maar soms werkt dat niet helemaal.
3) ik heb gemerkt dat Engelstaligen die een tijdje in Nederland wonen, deze betekenis van "study" overnemen. Blijkbaar is het toch een vrij intuïtieve manier om dit woord te gebruiken.
Hoe vertaal je "studie" naar het Engels?
Ik heb een studie geneeskunde gedaan.
I studied medicine.
I got a degree in medicine.
I have a degree in medicine.
Wat voor studie doe je?*
What degree are you doing?
What is your major? / What are you majoring in? (Amerikaans, maar wordt steeds internationaler)
Ik vond mijn studie niet zo moeilijk.
I didn't have a hard time at university.
I found my coursework to be quite easy.
I had an easy time getting my bachelor's/ master's degree.
Ze doet een bachelorstudie.
She's studying towards a bachelor's degree.
She's doing a bachelor's. (informeel)
Die studie is in Wageningen beter dan in Tilburg.
The degree course in Wageningen is better than the one in Tilburg.
Ik weet niet welke studie ik moet kiezen.
I don't know which degree to choose.
I don't know which subject I want to study when I go to university.
* "What are you studying?" verwijst naar datgene wat de student die periode aan het bestuderen is. Een student Engels zal bijvoorbeeld antwoorden "we're studying Shakespeare's sonnets right now." (Maar ook hier, in de praktijk zal je toehoorder waarschijnlijk wel begrijpen wat je probeert te zeggen.)
Kijk ook eens naar mijn artikel over opleiding.
Dit artikel is op 24-01-2022 bijgewerkt. Ik heb toegevoegd dat Engelstaligen in Nederland het Nederlandse gebruik overnemen, omdat me dat de laatste tijd is opgevallen. Ik heb het ook wat minder streng gemaakt, allemaal. In de praktijk is dit niet zo'n vreselijke fout, omdat een Engelstalige toehoorder de bedoeling waarschijnlijk wel goed zal opvatten.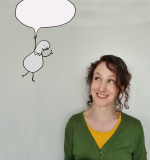 Heddwen Newton is an English teacher and a translator from Dutch into English. She has two email newsletters:
English and the Dutch is for Dutch speakers looking to improve their English, but also for near-native speakers who write, translate into, or teach English. Also interesting for people who like to compare Dutch-speaking culture to everybody else in the world.
English in Progress keeps English speakers up to date on the latest developments in the English language. Subscribers are mostly academics, English teachers, translators and writers.
Meer lezen? GA NAAR EEN WILLEKEURIG ARTIKEL
Disclaimer: deze site is geen woordenboek. Mijn vertalingen zijn de meningen van één mens, en mijn voorbeelden zijn zelfverzonnen. Meer weten? Kijk dan bij de veelgestelde vragen.
Bron foto: flickr.com/photos/liverpoolhls CC BY 2.0