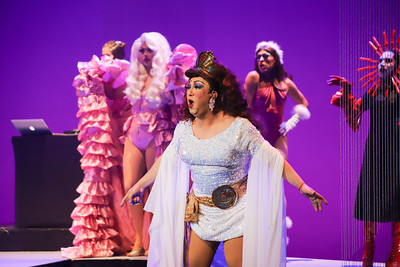 Vroeger had je de Mini-playbackshow en de Playbackshow met Henny Huisman, tegenwoordig wordt er niet zoveel meer geplaybackt op de Nederlandse televisie, geloof ik.
Maar het woord is in het Nederlands gebleven. Waar de Belgen "lippen" zeggen, gebruiken wij Nederlanders het woord "playbacken" als we het hebben over iemand die doet alsof hij zingt terwijl de zang eigenlijk van een opname komt.
In het Engels noem je dit niet *to playback* maar "to lip-sync". Het is weer een gevalletje van een Engels-klinkend woord bedacht door Nederlanders.
De enige betekenis van "to play back" in het Engels is iets opnemen, en dan datgene wat je opnam te bekijken/ beluisteren. Het is geen hele normale term. In het Nederlands zou je "terugluisteren" of "terugkijken" zeggen, omdat "terug afspelen" wat te raar klinkt. (Voor Nederlanders, tenminste.)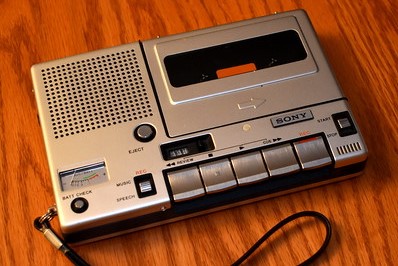 "I'm not sure if I hit the right note just now, can you play it back to me, please?"
Leuk detail
Als Engelstalig kindje in Nederland dacht ik dat het woord "playbekken" was. Ik vond het logisch, want bek = mond. (Voor plee = WC was ik te Brabants, denk ik, die link legde ik niet.) Ik ben er pas veel later achter gekomen dat er een Engels woord mee bedoeld werd.
False Friend Friday
Elke vrijdag is het op deze site "False Friend Friday". Zelfs als je erg goed Engels spreekt, zijn valse vrienden goed om in de gaten te houden, want als je zo'n woord fout vertaalt, heb je het vaak zelf niet in de gaten terwijl je toehoorder zich achter de oren krabt. Vandaar dat ik er zoveel stukjes over schrijf!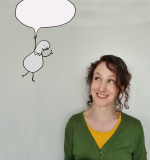 Heddwen Newton is an English teacher and a translator from Dutch into English. She thinks about languages way too much, for example about how strange it is that these little blurb things are written in the third person.

Heddwen has two passports, two children, two smartphones, two arms, two legs, and two email newsletters.

Reader feedback for the newsletter English and the Dutch, which examines all the ways Dutch speakers interact with the English language.
"It's funny, it's informative, I truly love it! Keep it up :)"
"It is amusing and funny but also educational. Bonus: it's about real life situations."
"Weer wat leuke dingen geleerd en erg gelachen om het filmpje!"
Reader feedback about the other newsletter, English in Progress, which is about how the English language is evolving and how it is spoken around the world:
"Wonderful work! I thoroughly enjoy these newsletters, and use some of the info while teaching English to my students."
"Love the variety, and the friendly informal tone!"
Also, academic Lynne Murphy, author of The Prodigal Tongue, about the differences between American and British English, recommended my newsletter in her newsletter. I was chuffed (BrE) and stoked (AmE)!
Meer lezen? GA NAAR EEN WILLEKEURIG ARTIKEL
Disclaimer: deze site is geen woordenboek. Mijn vertalingen zijn de meningen van één mens, en mijn voorbeelden zijn zelfverzonnen. Meer weten? Kijk dan bij de veelgestelde vragen.
Bron foto: flickr.com/photos/culturacdmx, CC BY 2.0 / flickr.com/photos/51764518@N02, CC BY-SA 2.0