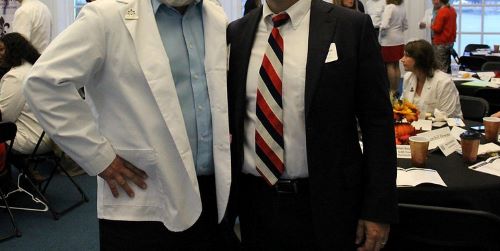 Zo'n mooi Nederlands woord vind ik dat, "leek". Iemand die geen specialist is, noem je in het Nederlands zo, al ben ik soms bang dat het uitsterft. In het Engels zeg je in dit geval "layperson". Vroeger was het "layman", maar aangezien vrouwen tegenwoordig ook geen verstand mogen hebben van een onderwerp, zeggen we nu "layperson".
Mocht je wat langer geleden op school hebben gezeten dan kan het zijn dat je "layperson" raar vindt klinken, omdat je "layman" gewend bent. Maar ik beloof het je, het is tegenwoordig normaal om "layperson" te zeggen en raar om "layman" te zeggen. In het ergste geval vindt men je zelfs seksistisch.
Het meervoud is trouwens "laypeople" of "laypersons", allebei prima, je mag kiezen.
Waar je in het Engels mee moet uitkijken is dat "layperson" ook kan verwijzen naar mensen die geen religieuze titel hebben. Dat is in het Nederlands officieel ook zo, maar bij ons is die betekenis haast niet meer bekend, terwijl in het Engels beide betekenissen nog actief zijn.
Wil je zeker weten dat je toehoorder niet denkt dat je het over een niet-priester of een niet-monnik hebt, dan kun je ook kiezen voor "amateur", "nonspecialist" of "nonprofessional". Of je zegt iets als "He's not a specialist in this field, but…" of "I'm not a specialist by any means, but…"
False friend met een groente
"Leek" betekent, met precies dezelfde spelling, "prei" in het Engels. Je ziet er ons ouderwetse woord "look" nog in terug, en het Duitse "Lauch".
Best een grappige fout, dus, als een Nederlander iets zegt als *I didn't understand much of that presentation, but then I don't know much about this subject. I'm just a leek.*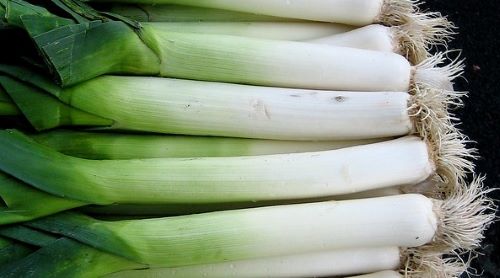 False Friend Friday
Elke vrijdag is het op deze site "False Friend Friday". Zelfs als je erg goed Engels spreekt, zijn valse vrienden goed om in de gaten te houden, want als je zo'n woord fout vertaalt, heb je het vaak zelf niet in de gaten terwijl je toehoorder zich achter de oren krabt. Vandaar dat ik er zoveel stukjes over schrijf!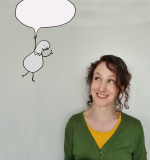 Heddwen Newton is an English teacher and a translator from Dutch into English. She has two email newsletters:
English and the Dutch is for Dutch speakers looking to improve their English, but also for near-native speakers who write, translate into, or teach English. Also interesting for people who like to compare Dutch-speaking culture to everybody else in the world.
English in Progress keeps English speakers up to date on the latest developments in the English language. Subscribers are mostly academics, English teachers, translators and writers.
Meer lezen? GA NAAR EEN WILLEKEURIG ARTIKEL
Disclaimer: deze site is geen woordenboek. Mijn vertalingen zijn de meningen van één mens, en mijn voorbeelden zijn zelfverzonnen. Meer weten? Kijk dan bij de veelgestelde vragen.
Bronnen foto's: flickr.com/photos/glms1 (cropped), CC BY 2.0 / flickr.com/photos/calliope (cropped), CC BY 2.0