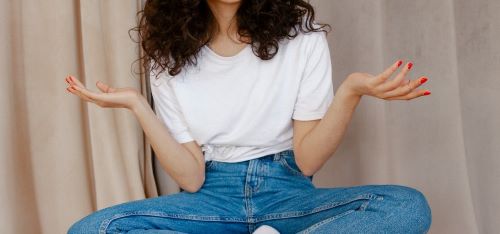 Het Nederlandse woord "globaal" is het tegenovergestelde van "gedetailleerd". Het gaat om hoofdlijnen, ongeveer, ruw geschat, algemeen. Dit woord gaat nogal eens mis bij vertaling naar het Engels, ten eerste omdat het een false friend is met het Engelse "global", ten tweede omdat de vertaling per situatie anders is.
Vaak is de beste Engelse vertaling "rough" (=ruw, als in een ruwe schatting), "approximate" (=ongeveer) of "general" (=algemeen). Ik vind "ballpark" ook wel mooi, al is die wel vrij nieuwerwets, en is de betekenis dat je een héle ruwe schatting wilt. Je zegt letterlijk "als die kleine bal maar érgens in het grote baseballveld terechtkomt, vind ik het goed".
Een globale inschatting
A rough estimate
An approximate estimate
A ballpark estimate (de schatting is nu heel erg ruw!)
Een globaal idee
Een globaal beeld
A rough idea
An approximate idea
A general idea
Globaal genomen gaat het goed.
Globaal gezien gaat het goed.
In general I'm doing well.
Maar wat betekent "global" in het Engels, dan?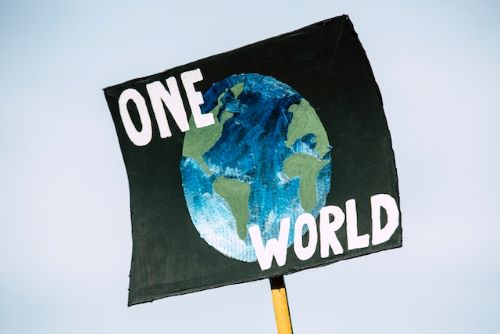 "Global" heeft te maken met de planeet (globe = wereldbol) en kan vertaald worden met "wereldwijd" of "mondiaal".
Het Engelse woord "global" kan nooit "ongeveer" betekenen!
global problems = wereldwijde problemen
Nederlanders zijn overigens zo gewend aan het Engelse "global" dat ze het Nederlandse "globaal" ook de hele tijd zo gebruiken. Nu kán dat wel, het is geen fout Nederlands, maar het is wel verwarrend.
False Friend Friday
Elke vrijdag is het op deze site "False Friend Friday". Zelfs als je erg goed Engels spreekt, zijn valse vrienden goed om in de gaten te houden, want als je zo'n woord fout vertaalt, heb je het vaak zelf niet in de gaten terwijl je toehoorder zich achter de oren krabt. Vandaar dat ik er zoveel stukjes over schrijf!
Dit bericht is op 23-09-2022 bijgewerkt met plaatjes en een duidelijkere volgorde.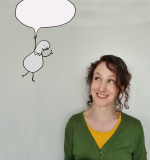 Heddwen Newton is an English teacher and a translator from Dutch into English. She has two email newsletters:
English and the Dutch is for Dutch speakers looking to improve their English, but also for near-native speakers who write, translate into, or teach English. Also interesting for people who like to compare Dutch-speaking culture to everybody else in the world.
English in Progress keeps English speakers up to date on the latest developments in the English language. Subscribers are mostly academics, English teachers, translators and writers.
Meer lezen? GA NAAR EEN WILLEKEURIG ARTIKEL
Disclaimer: deze site is geen woordenboek. Mijn vertalingen zijn de meningen van één mens, en mijn voorbeelden zijn zelfverzonnen. Meer weten? Kijk dan bij de veelgestelde vragen.
Bronnen foto's: schattende dame: Polina Zimmerman, Pexels, demonstratiebord: Markus Spiske, Pexels