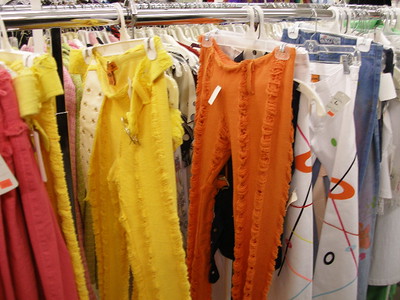 Fout in de betekenis van iets dat je eigenlijk niet goed zou moeten vinden
"Fout" betekent natuurlijk "incorrect" en is in het Engels "wrong" of "incorrect". Ik bespreek die betekenis hier.
Maar nav een vraag op mijn contactpagina wil ik het hebben over een andere manier waarop fout in het Nederlands gebruikt wordt, namelijk iets dat je niet goed zou mogen vinden, maar je stiekem toch goed vindt. Zo heb je "foute mannen", "foute muziek" en "foute films". Zaken die je niet aantrekkelijk zou moeten vinden, want ze zijn niet goed voor je (de mannen) of ze getuigen van slechte smaak (de muziek en de films), maar die jij en veel andere mensen eigenlijk toch aantrekkelijk vindt.
Radiozender Qmusic heeft bijvoorbeeld "het foute uur" waarin ze "foute muziek" spelen, en digitaal kun je deze muziek 24 uur per dag luisteren. (Let op: de link speelt meteen de muziek af. Zeg niet dat ik je niet gewaarschuwd heb!)
Wat is het probleem?
"Wrong" werkt hier niet, (al komt de uitdrukking "that's just wrong" wel in de buurt.)
Een ander probleem is dat de betekenis van "fout" op deze manier erg zwammig is. Sommige mensen zeggen "Oh jongens, deze muziek is zo fout," en vinden het vreselijk, andere mensen vinden het geweldig en willen meer…
Een foute film kan een enorm slechte en lachwekkende B-film zijn, maar kan ook een film zijn die qua onderwerp over de scheef gaat. Zo wordt in de nieuwe Netflixfilm "365 days" erg losjes omgegaan met de grens tussen verkrachting en liefde. Ook fout.
En "foute kleding" betekent meestal jaren-80 en vroege jaren-90 kleding, met veel neon en glitters. Waarom eigenlijk? Ik weet het ook niet…
Hoe vertaal je "fout" het beste naar het Engels?
Wat een foute film!
What a cheesy/corny/tacky movie! (slechte romantische film)
This movie is so bad, it's good! (lachwekkende B-film)
This film is just wrong… (onderwerp gaat over de scheef, maar is stiekum ook wel grappig)
This film is in bad taste (onderwerp gaat over de scheef, en dat is niet okee)
Ik val altijd op foute mannen.
I am always attracted to bad boys. (mannen die bv crimineel zijn)
I am always attracted to men that are bad for me. (mannen die je slecht behandelen)
I have terrible taste in men.

Oh jongens, deze muziek is zo fout.
Oh man, this music is a guilty pleasure (ik wil meer!)
Oh man, this music is terrible (zet het uit!)
foute kleding
garish/ loud/ flashy/ tasteless/ flashy/ showy/ tacky
(Tip: doe een google image zoekopdracht voor "… clothes" en kies welk beeld het beste past bij wat je bedoelt!)
Hij draagt altijd zulke foute kleding.
He has a terrible dress sense.
His clothes look like they belong in an 80s movie.
His clothes are garish/ loud/ flashy/ tasteless/ tacky
proud to be fout
(niet te vertalen, hier wat opties)
Gloriously garish
Gloriously ghastly, gaudy and garish
Tasteless and trashy
Tasteless and tacky
Dress code: tacky
een foute mop
a cheesy joke (oubollig, suf)
a joke in poor taste (gaat over de scheef)
an unfunny joke (gaat over de scheef)
foute kersttrui
ugly Christmas sweater (US en internationaal)
ugly Christmas jumper (UK)
Bedankt voor je vraag, S! Ik ga dit artikel vast nog aanpassen later, want het is een héle moeilijke vraag, vind ik, en ik gok dat ik vannacht in bed ineens weer een hele andere vertaling ga verzinnen… Maar voor nu laat ik het hierbij en ga ik lekker lunchen 😉
Update 27-03-2021: aangepast, want ik bedacht ineens dat "garish" & synoniemen vaak goed passen, en ook op het simpele woord "tasteless" was ik eerst even niet gekomen.
Update 10-12-2021: Weird Al Yankovic laat zien dat het Amerikaanse "tacky" best aardig in de buurt komt.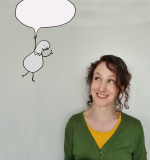 Heddwen Newton is an English teacher and a translator from Dutch into English. She has two email newsletters:
English and the Dutch is for Dutch speakers looking to improve their English, but also for near-native speakers who write, translate into, or teach English. Also interesting for people who like to compare Dutch-speaking culture to everybody else in the world.
English in Progress keeps English speakers up to date on the latest developments in the English language. Subscribers are mostly academics, English teachers, translators and writers.
Meer lezen? GA NAAR EEN WILLEKEURIG ARTIKEL
Disclaimer: deze site is geen woordenboek. Mijn vertalingen zijn de meningen van één mens, en mijn voorbeelden zijn zelfverzonnen. Meer weten? Kijk dan bij de veelgestelde vragen.
bron foto: flickr.com/photos/iluvrhinestones / CC BY-SA 2.0