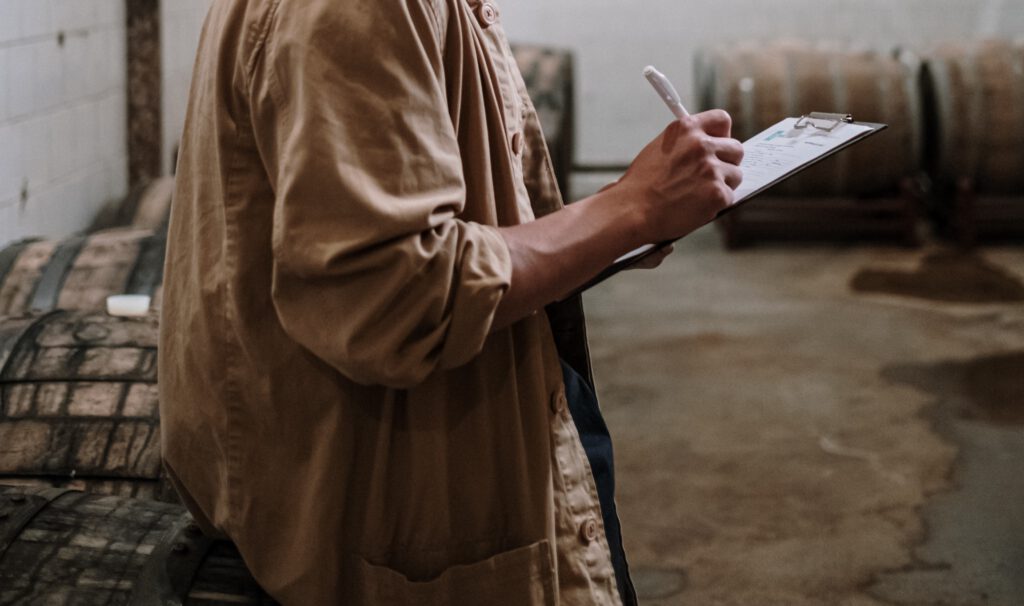 "Criterium" gaat bij Nederlanders vaak mis. De letterlijke vertaling naar het Engels is namelijk bijna hetzelfde, maar net niet helemaal. In het Engels zeg je "criterion". Net twee andere letters op het eind, dus. Het meervoud, "criteria", is echter wel hetzelfde als bij ons.
Hoewel het in beide talen niet zo'n superveelgebruikt woord is, heb ik het gevoel dat "criterion" in het Engels nog een tikkeltje zeldzamer is, waardoor het wat raar kan klinken. Hieronder een paar alternatieve vertalingen, voor natuurlijker klinkend Engels.
Nederlands
Engels
Onze wijn moet aan een aantal criteria voldoen.
Our wine has to meet a number of requirements.

Our wine has to meet a number of standards.

Our wine has to meet a number of criteria.
Zet maar een vinkje bij het eerste criterium op de lijst.
You can cross off the first item on our checklist.
Ik heb wel een aantal criteria voordat we kunnen beginnen.
I have a number of conditions before we can start.

I have a number of criteria before we can start.
Het doorslaggevend criterium was haar enthousiasme.
The deciding factor was her enthusiasm.

Her enthusiasm was key.
Leuk weetje
"Criterium" is afgeleid uit het Latijn en "criterion" is afgeleid uit het Grieks, vandaar dat verschilletje. Beide talen hebben toevallig gewoon een andere oude taal gekozen om dat ene woordje vandaan te halen. Voor het woord "stadion" (in het Engels "stadium") is het precies andersom gebeurd.
(Dit feitje heb ik uit het boek "Eindelijk Engels" van Kevin Cook en Daniel Gibb, ere wie ere toekomt!)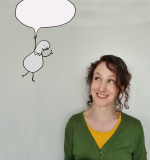 Heddwen Newton is an English teacher and a translator from Dutch into English. She thinks about languages way too much, for example about how strange it is that these little blurb things are written in the third person.

Heddwen has two passports, two children, two smartphones, two arms, two legs, and two email newsletters.

Reader feedback for the newsletter English and the Dutch, which examines all the ways Dutch speakers interact with the English language.
"It's funny, it's informative, I truly love it! Keep it up :)"
"It is amusing and funny but also educational. Bonus: it's about real life situations."
"Weer wat leuke dingen geleerd en erg gelachen om het filmpje!"
Reader feedback about the other newsletter, English in Progress, which is about how the English language is evolving and how it is spoken around the world:
"Wonderful work! I thoroughly enjoy these newsletters, and use some of the info while teaching English to my students."
"Love the variety, and the friendly informal tone!"
Also, academic Lynne Murphy, author of The Prodigal Tongue, about the differences between American and British English, recommended my newsletter in her newsletter. I was chuffed (BrE) and stoked (AmE)!
Meer lezen? GA NAAR EEN WILLEKEURIG ARTIKEL
Disclaimer: deze site is geen woordenboek. Mijn vertalingen zijn de meningen van één mens, en mijn voorbeelden zijn zelfverzonnen. Meer weten? Kijk dan bij de veelgestelde vragen.
Bron foto: cottonbro, Pexels