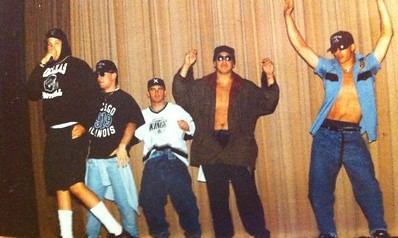 De beste vertaling voor "bonte avond" in het Engels is "amateur variety show". Een "variety show" is een show met muziek en sketches, maar wordt over het algemeen opgevoerd door professionele artiesten. Vandaar de toevoeging "amateur".
Je zou ook iets kunnen zeggen als "a variety show where you are the star" of "a variety show starring staff and guests".
Een andere optie is "talent show" (=talentenjacht). Dat doen ze bijvoorbeeld op Amerikaanse high schools. Dan moet er wel een jury zijn, maar het geheel kan best grappig gebracht worden, met een jury die niet erg serieus jureert.
Deze vertaling liever niet
Een Engelse term die enigszins in de buurt komt is "open mic night" maar dat vind ik toch iets heel anders, want dat is een avond in een café waar muzikanten en stand-up comedians mogen optreden. Dat zijn dan artiesten die het graag willen "maken", ze spelen vaak vrij lang en de muzikanten proberen niet grappig te zijn.
Wat is een "bonte avond"?
De bonte avond is een typisch Nederlands fenomeen. Voor de buitenlanders die op deze site gestoten zijn: Je gaat in Nederland regelmatig, vooral als je nog jong bent, met een groep op kamp, een paar dagen weg in tenten of in een kampeerboerderij met je schoolklas, scoutinggroep, voetbalvereniging of zelfs collega's van je werk.
Eén avond is dan altijd de "bonte avond". Dat is een open podium waarbij iedereen een stukje moet opvoeren. Meestal, zeker als het om volwassenen gaat, is het de bedoeling dat elk stukje grappig is. Mannen trekken vrouwenkleren aan, liedteksten met humoristische observaties over groepsgenoten worden geschreven, popsongs worden geplaybackt.
Help je mee dit artikel te verbeteren?
Ik ben ook maar een mens, en soms heb ik iets mis. Weet jij een vertaling die ik nog niet had verzonnen, of heb je iets anders over dit artikel aan te merken? Ik hoor het heel graag! Laat het me hieronder weten, of stuur een mail naar info (a) hoezegjeinhetEngels.nl. Ik pas zo nodig mijn artikel aan, zodat bezoekers aan mijn site altijd de best mogelijke informatie krijgen!
Dit artikel is op 09-07-2022 bijgewerkt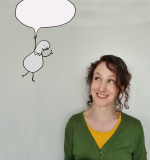 Heddwen Newton is an English teacher and a translator from Dutch into English. She has two email newsletters:
English and the Dutch is for Dutch speakers looking to improve their English, but also for near-native speakers who write, translate into, or teach English. Also interesting for people who like to compare Dutch-speaking culture to everybody else in the world.
English in Progress keeps English speakers up to date on the latest developments in the English language. Subscribers are mostly academics, English teachers, translators and writers.
Meer lezen? GA NAAR EEN WILLEKEURIG ARTIKEL
Disclaimer: deze site is geen woordenboek. Mijn vertalingen zijn de meningen van één mens, en mijn voorbeelden zijn zelfverzonnen. Meer weten? Kijk dan bij de veelgestelde vragen.
Bron foto: flickr.com/photos/eyeliam (cropped), CC BY 2.0 (de heren doen een liedje van Naughty by Nature, weet je dat ook weer)