Ernie stelde op mijn contactpagina de volgende vraag:
Dag Heddwen,

'Alsnog' is volgens mij moeilijk te vertalen. Het impliceert dat je iets eerder had moeten doen maar het toen nagelaten hebt of de kans niet kreeg, maar dat je het nu toch nog kunt doen, hoewel het eigenlijk te laat is. En dat dan in één woord. 'After all' dekt de lading misschien in sommige zinnen, maar het mist toch wel een deel van dat hele verhaal volgens mij. Ik vermoed dat je er vaak een hele zin voor nodig hebt.
Een voorbeeldzin zou dan zijn:
Toen de lockdown voorbij was, ging hij alsnog bij zijn ouders voorbij.
Hele goede vraag, Ernie, bedankt!
Wat is het probleem?
Ik geef Ernie helemaal gelijk. Ik kan geen Engels woord verzinnen dat het "alsnog" in de voorbeeldzin goed vat, en ik moet me in allerlei bochten wringen om de betekenis over te brengen. Deze komt het dichtste bij, vind ik:
Now that lockdown was over, he was able to pay his parents the visit he had wanted to pay during Christmas.
Andere zinnen die het niet helemaal goed vatten:
Now that lockdown was over, he was able to visit his parents after all. (Dit betekent: hij kon toen toch zijn ouders ontmoeten, en dat is net wat anders dan alsnog.)
He visited his parents now that it was possible again, with the lockdown being over.
He hadn't been able to visit his parents during lockdown, so he was doing so now.
The lockdown had meant he had not been able to visit his parents, so he was on his way now to rectify the situation.
Andere vertalingen van alsnog
In sommige situaties is alsnog wat makkelijker te vertalen, het hangt maar net van de zin af. In de meeste gevallen is de beste oplossing om het woord "alsnog" weg te laten; de context maakt de betekenis duidelijk.
NB. Woordenboeken geven "yet" maar dat is in deze betekenis heel ouderwets, klinkt als Dickens.
We dachten dat het goed ging, maar ze is alsnog verslaafd geraakt.
We thought she was doing well, but she got addicted anyway.
We thought she was doing well, but she got addicted after all.
We thought she was doing well, but she still got addicted.
We kunnen deze Kerst alsnog redden!
We can still save this Christmas day!
We can save this Christmas day yet! (heel ouderwets, ik zou het niet doen)
Misschien kunnen we het op die manier alsnog voor elkaar krijgen.
Perhaps we can manage it that way.
Perhaps we can get it done that way.
(gewoon niet vertalen, dus)
Help je mee dit artikel te verbeteren?
Ik ben ook maar een mens, en soms heb ik iets mis. Weet jij een vertaling die ik nog niet had verzonnen, of heb je iets anders over dit artikel aan te merken? Ik hoor het heel graag! Laat het me hieronder weten, of stuur een mail naar info (a) hoezegjeinhetEngels.nl. Ik pas zo nodig mijn artikel aan, zodat bezoekers aan mijn site altijd de best mogelijke informatie krijgen!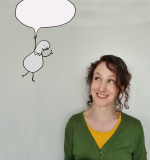 Heddwen Newton is an English teacher and a translator from Dutch into English. She has two email newsletters:
English and the Dutch is for Dutch speakers looking to improve their English, but also for near-native speakers who write, translate into, or teach English. Also interesting for people who like to compare Dutch-speaking culture to everybody else in the world.
English in Progress keeps English speakers up to date on the latest developments in the English language. Subscribers are mostly academics, English teachers, translators and writers.
Meer lezen? GA NAAR EEN WILLEKEURIG ARTIKEL
Disclaimer: deze site is geen woordenboek. Mijn vertalingen zijn de meningen van één mens, en mijn voorbeelden zijn zelfverzonnen. Meer weten? Kijk dan bij de veelgestelde vragen.