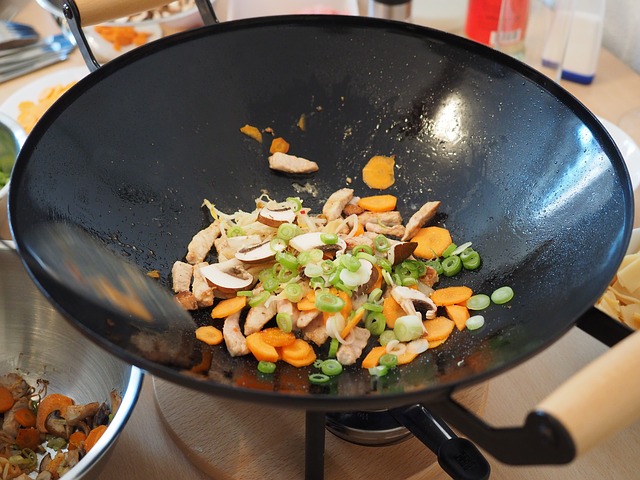 'Wok' is een oorspronkelijk Chinees woord voor het soort pan hieronder. Zowel in het Nederlands als in het Engels gebruiken we het woord 'wok' voor zo'n pan.
Alleen het werkwoord 'wokken' is in het Engels NIET *to wok*, in plaats daarvan zeggen we in het Engels 'to stir-fry' (= roerbakken). Met of zonder streepje, je mag kiezen.
Chop the vegetables, and then stir-fry them for 5 minutes.
I fancy some stir-fried chicken for dinner, how about you?
False Friend Friday
Elke vrijdag is het op deze site "False Friend Friday". Zelfs als je erg goed Engels spreekt, zijn valse vrienden goed om in de gaten te houden, want als je zo'n woord fout vertaalt, heb je het vaak zelf niet in de gaten terwijl je toehoorder zich achter de oren krabt. Vandaar dat ik er zoveel stukjes over schrijf!
Heddwen Newton is docent en vertaler Engels.
Disclaimer: deze site is geen woordenboek. Mijn vertalingen zijn de meningen van één mens, en mijn voorbeelden zijn zelfverzonnen. Meer weten? Kijk dan bij de veelgestelde vragen.