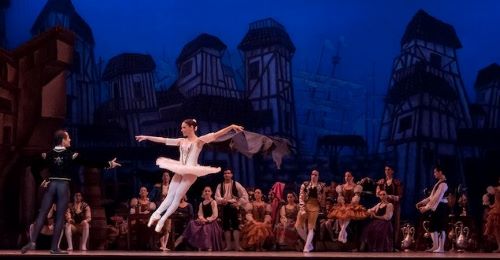 In Nederland staat bij voorstellingen of tentoonstellingen vaak "wegens succes verlengd"; het is echt zo'n standaardzinnetje. De vertaling naar het Engels is lastiger dan je zou denken, maar ook weer niet heel lastig. Ik leg het hieronder uit.
Hoe vertaal je "wegens succes verlengd" het beste naar het Engels?
De beste en veiligste vertaling is "extended by popular demand". We hebben ook nog het Amerikaanse "held over by popular demand", maar dat klinkt voor niet-Amerikanen raar, en het Britse "kept on by popular demand", maar dat klinkt voor niet-Britten weer raar.
In het theater kun je verder nog zeggen "additional dates due to popular demand" of "the show is on an extended run".
"Soldaat van Oranje is al voor de zoveelste keer wegens succes verlengd!"
"Due to popular demand, Soldaat van Oranje's run has been extended yet again."
Die vertalingen klinken net niet lekker, waarom is dat?
In het Engels heb je het populaire zinnetje "back by popular demand"; je hoort het bijvoorbeeld vaak in popmuziek en series. Maar dat betekent natuurlijk net iets anders, want als iets "wegens succes verlengd" is, dan is het nooit weggeweest. Zeg je "back by popular demand" dan is het toneelstuk of de artiest of wat dan ook een tijdje weg is geweest en nu weer terug.
Toch zou ik beargumenteren dat de twee zinnen cultureel dezelfde functie hebben, namelijk een clichématige marketingterm over populariteit die vaak als grapje gebruikt wordt.
De Engelse vertalingen die ik hierboven genoemd heb, zijn geen cliché geworden, daarom klinken ze minder bekend en daarom minder lekker. Ze zijn wel gewoon juist.
Waarom is in de Engelstalige wereld het één en in de Nederlandstalige wereld het ander een cliché geworden? Ik weet het niet. Misschien was het op de West End in Londen gebruikelijk om een theaterstuk altijd een tijdje te stoppen voordat besloten werd toch weer verder te gaan? Wie het weet, mag het zeggen!
Heb je een moeilijk te vertalen woord?
Dit artikel is geschreven nav een vraag van Casper. Hartelijk dank, Casper! Is er een woord of uitdrukking waarvan je altijd denkt "hoe zeg ik dat nou in het Engels?" Laat het me dan weten! Dat kan gewoon hieronder in de comments of op mijn contactpagina.
Dit artikel van 9-12-2021 is op 08-12-2022 bijgewerkt.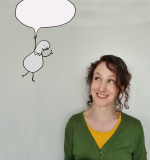 Heddwen Newton is an English teacher and a translator from Dutch into English. She has two email newsletters:
English and the Dutch is for Dutch speakers looking to improve their English, but also for near-native speakers who write, translate into, or teach English. Also interesting for people who like to compare Dutch-speaking culture to everybody else in the world.
English in Progress keeps English speakers up to date on the latest developments in the English language. Subscribers are mostly academics, English teachers, translators and writers.
Meer lezen? GA NAAR EEN WILLEKEURIG ARTIKEL
Disclaimer: deze site is geen woordenboek. Mijn vertalingen zijn de meningen van één mens, en mijn voorbeelden zijn zelfverzonnen. Meer weten? Kijk dan bij de veelgestelde vragen.
Bron foto: Pixabay