Wat is het?
VWO, Voorbereidend Wetenschappelijk Onderwijs, is een niveau van middelbare schoolonderwijs in Nederland die zoals de naam al zegt, kinderen voorbereid om later naar de universiteit te gaan. Het duurt zes jaar en de meeste jongeren beginnen op hun 12e en zijn op hun 18e klaar.
Wat is het probleem?
Onderwijs is tussen landen slecht vergelijkbaar, omdat elk land zijn eigen structuren en systemen heeft. In Amerika is VWO bijvoorbeeld vergelijkbaar met een high school diploma waarbij de vakken op een hoog niveau en met een hoog cijfer afgesloten zijn. Het is bijna geen doen om zo'n heel verhaal op een CV of in een lopende tekst te zetten, en bovendien weet je waarschijnlijk helemaal niet zeker of de lezer Amerikaans zal zijn.
Hoe vertaal je "VWO" het beste naar het Engels?
De beste vertaling is "pre-university education". Als je denkt dat er een kans is dat je lezer iets weet van het Nederlandse onderwijssysteem (en bij een internationale HR afdeling van een groot internationaal bedrijf is dat waarschijnlijk wel zo) dan kun je er (VWO) tussen haakjes achter zetten, dus dan wordt het "pre-university education (VWO)"
Onze regering heeft een bijzonder goede en korte Engelstalige uitleg over HAVO en VWO op haar website staan waar je eventueel naar kunt verwijzen. Ook zij noemen het in het Engels "pre-university education".
Heb je een moeilijk te vertalen woord?
Is er een woord of uitdrukking waarvoor je geen goede Engelse vertaling kunt vinden? Laat het me weten op mijn contactpagina, en ik probeer zo snel mogelijk te reageren.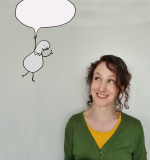 Heddwen Newton is an English teacher and a translator from Dutch into English. She has two email newsletters:
English and the Dutch is for Dutch speakers looking to improve their English, but also for near-native speakers who write, translate into, or teach English. Also interesting for people who like to compare Dutch-speaking culture to everybody else in the world.
English in Progress keeps English speakers up to date on the latest developments in the English language. Subscribers are mostly academics, English teachers, translators and writers.
Meer lezen? GA NAAR EEN WILLEKEURIG ARTIKEL
Disclaimer: deze site is geen woordenboek. Mijn vertalingen zijn de meningen van één mens, en mijn voorbeelden zijn zelfverzonnen. Meer weten? Kijk dan bij de veelgestelde vragen.