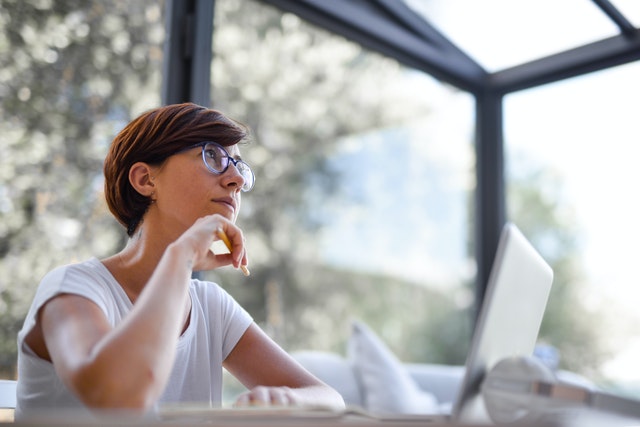 "Twijfelgeval" is een woord waar ik in het Engels steeds naar moet zoeken. Er is dan ook geen directe vertaling, al zijn er wel manieren om hetzelfde uit te drukken. In het Engels moet je de zin wel anders opbouwen. Je kunt dan iets zeggen met "I can't decide" of "I'm in two minds about it." Soms past dat echter ook niet, en dan moet je een vertaling gebruiken die net wat minder goed klinkt.
Zie hieronder een aantal voorbeeldvertalingen.
Ik weet niet zo goed of mijn dochter te ziek is voor school vandaag of niet. Het is een twijfelgeval.
I'm not sure if my daughter is too ill for school today or not. I'm in two minds about it.
I can't decide.
I'm on the fence.
Soms heb je een twijfelgeval. Dan moet je kop of munt doen.
Sometimes you have a borderline case. Then you'll have to toss a coin.
Sometimes you won't know for sure which is the best decision.
Sometimes you can't decide.
Zijn die politici goed of slecht? Een twijfelgeval.
Are those politicians good or bad? It's a gray area.
I'm not sure.
I can't decide.
I'm on the fence.
De meeste kinderen gaan de toets wel halen, maar er zijn twee twijfelgevallen.
Most children will pass the test, but there are two that I'm not sure about.
(..) but there are two borderline cases.
Ik heb een lijst gemaakt met alle twijfelgevallen.
I've made a list of all the ones I am not sure about.
I've made a list of all the doubtful cases.
(…) all the borderline cases.
Wat betekent "twijfelgeval"?
Een twijfelgeval is iets of iemand waar je over twijfelt; een situatie of mens waar je geen goede beslissing over kunt maken of waarvan je niet weet wat het gaat worden.
Ik weet het, dat is een vage omschrijving. Waarschijnlijk maken de voorbeelden hieronder het beter duidelijk.
Welke vertalingen vind ik niet zo goed?
"In geval van twijfel" is in het Engels "in case of doubt" of "in case of a doubt". Daarop voortbordurend kiezen sommige vertalers voor "twijfelgeval" "a case of doubt". Het is niet fout, maar ik veel contexten klinkt het heel raar, en ik vrees dat veel Engelstaligen het niet goed zouden begrijpen.
Help je mee dit artikel te verbeteren?
Ik ben ook maar een mens, en soms heb ik iets mis. Weet jij een vertaling die ik nog niet had verzonnen, of heb je iets anders over dit artikel aan te merken? Ik hoor het heel graag! Laat het me hieronder weten, of stuur een mail naar info (a) hoezegjeinhetEngels.nl. Ik pas zo nodig mijn artikel aan, zodat bezoekers aan mijn site altijd de best mogelijke informatie krijgen!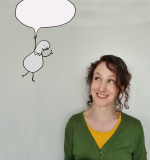 Heddwen Newton is an English teacher and a translator from Dutch into English. She has two email newsletters:
English and the Dutch is for Dutch speakers looking to improve their English, but also for near-native speakers who write, translate into, or teach English. Also interesting for people who like to compare Dutch-speaking culture to everybody else in the world.
English in Progress keeps English speakers up to date on the latest developments in the English language. Subscribers are mostly academics, English teachers, translators and writers.
Meer lezen? GA NAAR EEN WILLEKEURIG ARTIKEL
Disclaimer: deze site is geen woordenboek. Mijn vertalingen zijn de meningen van één mens, en mijn voorbeelden zijn zelfverzonnen. Meer weten? Kijk dan bij de veelgestelde vragen.
Bron foto: Andrea Piacquadio, Pexels