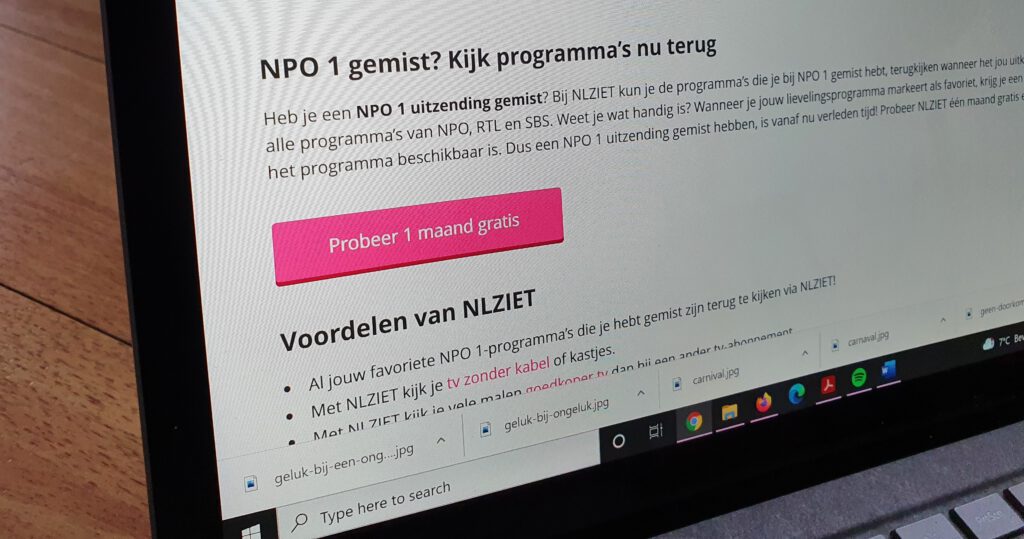 Betekenis 1: terugkijken naar het verleden
Als je terugkijkt naar het verleden, niet letterlijk maar figuurlijk dus, dan is de letterlijke vertaling "look back" helemaal prima.
"Looking back on my life, I think I didn't always make the right choice."
"Don't look back in anger, I heard her say…"
Betekenis 2: een video terugkijken
Heb je het over het terugkijken van een opname; een tv-programma of een webinar of wat dan ook, dan kan *look back* NIET. Dat klinkt dan heel raar. In plaats daarvan zul je het moeten doen met simpelweg "to watch (a recording)". "Watch back" kan heel soms, zie het stukje hieronder.
Let op: "re-watch" of "watch again" kan alleen als je de video al eens gezien hebt, en dat is bij het Nederlandse "terugkijken" niet per se het geval.
Webinar gemist? Terugkijken kan hier:
Did you miss the webinar? The recording can be accessed here:
If you missed the webinar, you can view it here:
Ik kijk mijn lievelingsfilm graag terug.
I love rewatching my favourite film.
Presentatie terugkijken? Dat kan!
Want to see a recording of the presentation? No problem!
Want to catch the presentation later? No problem, we've recorded it!
Hoe zit het met "watch back"?
"Watch back" klinkt voor mij heel raar, en ik heb het daarom tot nu toe altijd verbeterd als ik het tegenkwam in Engelse stukken van Nederlanders. Wat schetst mijn verbazing als ik ineens de volgende tweet van een native speaker tegenkom: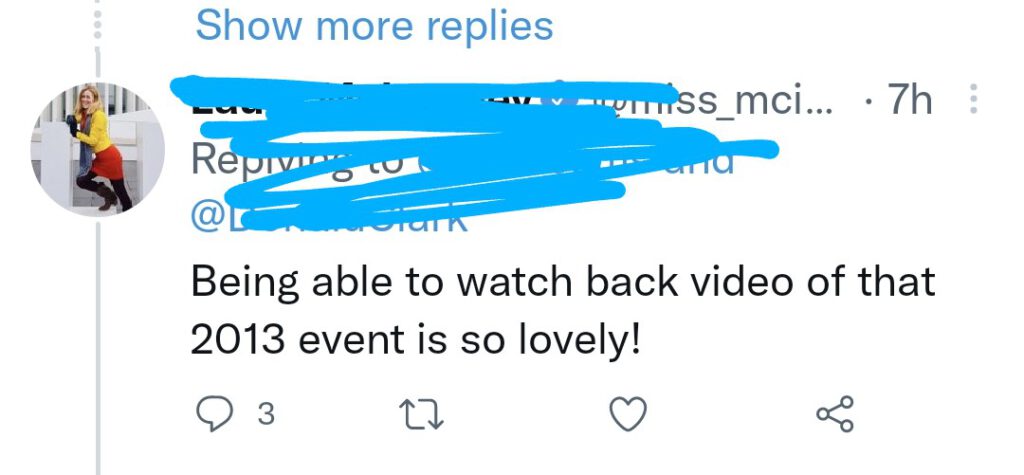 Ik ben toen op onderzoek uitgegaan. Ik heb een groep Engelse taalprofessionals die allemaal geen Nederlands spreken om hun mening gevraagd. Conclusie: "watch back" is erg informeel en erg nieuw Engels en wordt door velen als fout gezien. Veel mensen snappen zelfs niet wat er bedoeld wordt.
Je kunt "watch back" alleen in een hele specifieke context gebruiken, namelijk als je zelf deel uitmaakt van een opname (bijvoorbeeld als acteur, presentator, regisseur of publiek) en dan later de opnames terugkijkt. Zelfs dan is het informeel Engels. Ik zou het als Nederlander vermijden tenzij je in de filmindustrie werkt.
Heb ik het mis? Laat het me weten in de comments!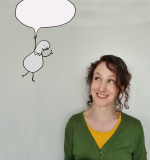 Heddwen Newton is an English teacher and a translator from Dutch into English. She has two email newsletters:
English and the Dutch is for Dutch speakers looking to improve their English, but also for near-native speakers who write, translate into, or teach English. Also interesting for people who like to compare Dutch-speaking culture to everybody else in the world.
English in Progress keeps English speakers up to date on the latest developments in the English language. Subscribers are mostly academics, English teachers, translators and writers.
Meer lezen? GA NAAR EEN WILLEKEURIG ARTIKEL
Disclaimer: deze site is geen woordenboek. Mijn vertalingen zijn de meningen van één mens, en mijn voorbeelden zijn zelfverzonnen. Meer weten? Kijk dan bij de veelgestelde vragen.