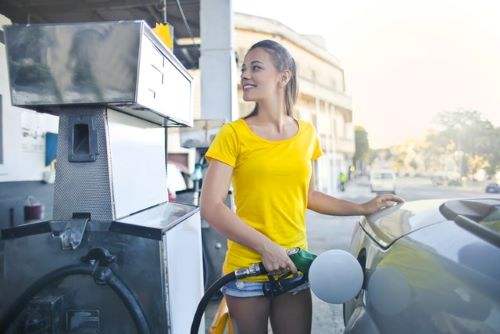 Terwijl ik op vakantie was verzon ik er weer een paar: Nederlandse woorden die Engels lijken, maar het niet zijn. Pseudo-leenwoorden, zoals ze officieel heten. Vandaag: tanken.
Het lijkt zo makkelijk, je kunt "tanken" toch gewoon vertalen met "to tank"? Nee, helaas. Sommige Engelstaligen zeggen wel "to tank up", maar dat is geen heel gangbaar Engels, en dat "up" moet er echt bij. (Veel Engelstaligen vatten "to tank up" trouwens op als "dronken worden", dus dat is nóg een reden om deze term te vermijden.)
De meeste Engelstaligen zeggen "to fill up my car", eventueel met "with petrol (UK), gasoline (US)" erachter. Of nog makkelijker: "to get (some) petrol (UK)" of "to get (some) gas (US)". "I have to make a quick stop at the next filling station to get some petrol", zei mijn moeder altijd.
Heb je het over een ander voertuig dan een auto, bijvoorbeeld een schip of een vliegtuig, dan heb je ook nog "to (re)fuel". Maar zeg dat niet over een auto, dat klinkt heel komisch 😉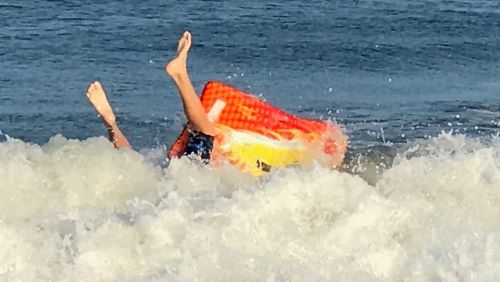 Maar wat is "to tank" dan wel? Volgens het woordenboek kan dat "to store in a tank" betekenen, maar dat heb ik echt nog nooit gehoord. Voor mij betekent "to tank" dat iets mislukt, vooral omdat iedereen het stom vindt.
"The project tanked because no-one was interested."
"The startup tanked after two years, it was not a pretty sight."
Sowieso is de eerste gedachte die bij me opkomt bij het woord "tank" zo'n militaire tank.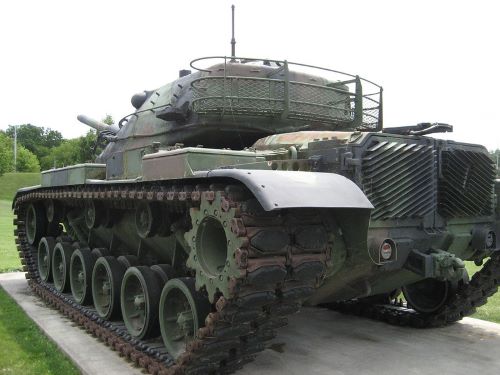 Zonneschijn tanken
In het Nederlands kun je, heel leuk, ook zonneschijn tanken, of goede moed, en nog zo wat meer. Eventueel zou je de vertaling "fuel up" in dat geval kunnen gebruiken, maar er zijn ook nog andere opties. Hieronder mijn suggesties.
Zonneschijn tanken
Soak up the sun
Go on a sunny holiday to recharge my battery
Kennis tanken
Fuel up on knowledge
Soak up some knowledge

Goede moed tanken
Fuel up on optimism/ courage/ good cheer / inspiration
Soak up some …
Dwaze False Friend Dagen
September 2022 is voor mij het moment om alle valse vrienden die ik nog klaar had staan te bespreken. Allemaal eruit, twee voor de prijs van één, hoppa!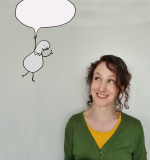 Heddwen Newton is an English teacher and a translator from Dutch into English. She thinks about languages way too much, for example about how strange it is that these little blurb things are written in the third person.

Heddwen has two passports, two children, two smartphones, two arms, two legs, and two email newsletters.

Reader feedback for the newsletter English and the Dutch, which examines all the ways Dutch speakers interact with the English language.
"It's funny, it's informative, I truly love it! Keep it up :)"
"It is amusing and funny but also educational. Bonus: it's about real life situations."
"Weer wat leuke dingen geleerd en erg gelachen om het filmpje!"
Reader feedback about the other newsletter, English in Progress, which is about how the English language is evolving and how it is spoken around the world:
"Wonderful work! I thoroughly enjoy these newsletters, and use some of the info while teaching English to my students."
"Love the variety, and the friendly informal tone!"
Also, academic Lynne Murphy, author of The Prodigal Tongue, about the differences between American and British English, recommended my newsletter in her newsletter. I was chuffed (BrE) and stoked (AmE)!
Meer lezen? GA NAAR EEN WILLEKEURIG ARTIKEL
Disclaimer: deze site is geen woordenboek. Mijn vertalingen zijn de meningen van één mens, en mijn voorbeelden zijn zelfverzonnen. Meer weten? Kijk dan bij de veelgestelde vragen.
Bron foto: tankende dame Andrea Piacquadio, Pexels, gorgelende surfer flickr.com/photos/gjcosker (cropped), CC BY 2.0 , tank: flickr.com/photos/mrsdkrebs, CC BY 2.0