Een lekker flauw mopje deze zondag: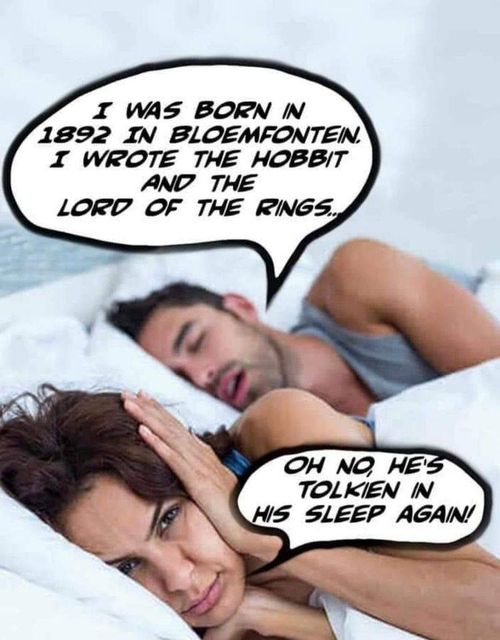 Overigens klopt dit grapje niet helemaal, want de auteur is ervan uitgegaan dat Tolkien in het Engels wordt uitgesproken als "Tolkin", wat lijkt op "talkin' ". Andere uitspraakmogelijkheden die je soms hoort in het Engels zijn (op zijn Nederlands geschreven): Tolkaain, Tolkien en Tolkiën. Welke klopt?
De juiste uitspraak: "Tolkien" is een Duitse naam en wordt dus op zijn Duits (in dit geval hetzelfde als op zijn Nederlands) uitgesproken. Dat is ook hoe Tolkien zelf zijn naam uitsprak. Wij Nederlanders hebben dus een streepje voor op natives die er vaak iets anders van maken.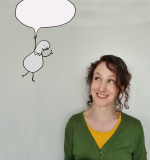 Heddwen Newton is an English teacher and a translator from Dutch into English. She has two email newsletters:
English and the Dutch is for Dutch speakers looking to improve their English, but also for near-native speakers who write, translate into, or teach English. Also interesting for people who like to compare Dutch-speaking culture to everybody else in the world.
English in Progress keeps English speakers up to date on the latest developments in the English language. Subscribers are mostly academics, English teachers, translators and writers.
Meer lezen? GA NAAR EEN WILLEKEURIG ARTIKEL