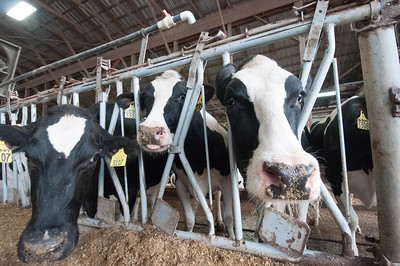 Zo op het oog is dit geen moeilijke term om naar het Engels te vertalen, al kan het wel moeilijk zijn om te onthouden. "Stikstof" is in het Engels "nitrogen" (uitspraak: "night" – ro – djuhn) en de Nederlandse stikstofcrisis kun je dus letterlijk naar het Engels vertalen met "nitrogen crisis".
Na wat gestruin over het internet heb ik gezien dat deze term eigenlijk alleen wordt gebruikt in Engelstalige artikelen geschreven door Nederlanders, maar dat dat vooral komt omdat de Engelse media de term niet gebruiken. Ze vinden het gewoon niet zo'n belangrijk punt in het verhaal, geloof ik. Een mooie alternatieve term vond ik in DutchNews (geschreven door Engelstaligen): "nitrogen emissions crisis". Deze klinkt net een tikkeltje meer "native English" vind ik, maar het is mierenneuken, hoor.
Stikstof is toch een prima gas?
Wat ik altijd ingewikkeld heb gevonden aan de term "stikstofcrisis", is dat ik op school heb geleerd dat stikstof 78% van de lucht om ons heen uitmaakt en dat het volledig ongevaarlijk is.
Zowel die informatie, als ook de term "stikstofcrisis, blijken versimpelingen. Dat spul in de lucht heet eigenlijk "stikstofgas" of "distikstof". Stikstof is een element. En die crisis, die gaat om stikstofverbindingen ("nitrogen compounds"), in het bijzonder ammoniak ("ammonia") en meerdere soorten stikstofoxiden ("nitrogen oxides", waarvan "nitrous oxide", lachgas, er één van is).
Maar goed, deze hele scheikundeles was eigenlijk onnodig, want in het Engels kun je gewoon "nitrogen crisis" zeggen.
Spotlight Saturday
Elke zaterdag is het op deze site Spotlight Saturday. Ik bespreek dan een woord of uitdrukking uit de actualiteit. Zie je een Nederlandse term voorbijkomen in het nieuws dat goed op deze site zou passen? Laat het me weten op mijn contactpagina!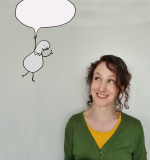 Heddwen Newton is an English teacher and a translator from Dutch into English. She thinks about languages way too much, for example about how strange it is that these little blurb things are written in the third person.

Heddwen has two passports, two children, two smartphones, two arms, two legs, and two email newsletters.

Reader feedback for the newsletter English and the Dutch, which examines all the ways Dutch speakers interact with the English language.
"It's funny, it's informative, I truly love it! Keep it up :)"
"It is amusing and funny but also educational. Bonus: it's about real life situations."
"Weer wat leuke dingen geleerd en erg gelachen om het filmpje!"
Reader feedback about the other newsletter, English in Progress, which is about how the English language is evolving and how it is spoken around the world:
"Wonderful work! I thoroughly enjoy these newsletters, and use some of the info while teaching English to my students."
"Love the variety, and the friendly informal tone!"
Also, academic Lynne Murphy, author of The Prodigal Tongue, about the differences between American and British English, recommended my newsletter in her newsletter. I was chuffed (BrE) and stoked (AmE)!
Meer lezen? GA NAAR EEN WILLEKEURIG ARTIKEL
Disclaimer: deze site is geen woordenboek. Mijn vertalingen zijn de meningen van één mens, en mijn voorbeelden zijn zelfverzonnen. Meer weten? Kijk dan bij de veelgestelde vragen.
Bron foto: flickr.com/photos/usdagov, public domain