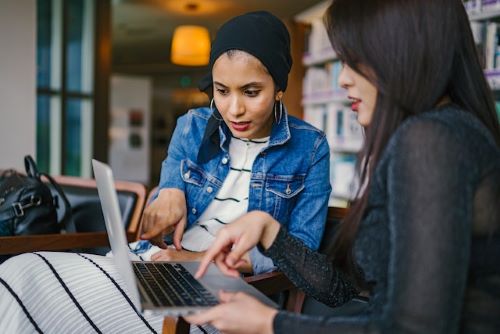 Een beetje een ander stukje dan anders…
Het lijkt zo simpel, toch loop ik als vertaler Nederlands>Engels vaak tegen het woord "samen" aan. "Samen" is natuurlijk gewoon "together" in het Engels, maar als je "together" in een zin stopt dan krijgt het vaak meer gewicht dan het Nederlandse "samen".
Als je bijvoorbeeld zegt: "laten we samen even kijken wat we kunnen doen" dan betekent dat dat je niet iets op gaat leggen aan de ander, maar dat jullie samen, als gelijken, gaan nadenken over een oplossing. Het is een manier van spreken die vaak door bedrijven, docenten, hulpverleners enz. wordt gebruikt om de client in zijn of haar waarde te laten. Ik vind het persoonlijk een hele fijne manier van spreken.
In het Engels zeggen we in deze situatie "let's have a look what we can do" en dan wordt er in het midden gelaten wie die "we" is; is het alleen het bedrijf, of het bedrijf sámen met de client?
Als Nederlander wil je er dan graag het woord "together" in stoppen, om die gelijkwaardigheid en samenwerking uit te drukken, maar dan krijg je "Together, we can have a look what we can do." of "Let's have a look what we can do together." Ten eerste klinkt dat allebei wat onnatuurlijk en ten tweede wordt er nu een enorm gewicht op dat woord "together" gelegd; "samen" wordt ineens het belangrijkste woord in de zin. Waar het Nederlands er vooral om gaat dat er een oplossing gezocht gaat worden, gaat het Engels er nu om dat je iets SAMEN gaat doen.
Andere oplossingen zouden kunnen zijn:
"Let's sit down and think about this"
"Let's explore options together"
"Let's jointly consider our options" (beetje raar, wel, omdat het formeel en informeel combineert)
Lezen er vertalers mee die ook tegen dit probleem aanlopen? Of is dit allemaal mijn eigen gekke hoofd? Ik hoor het graag in de comments!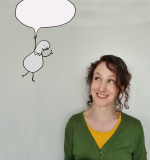 Heddwen Newton is an English teacher and a translator from Dutch into English. She has two email newsletters:
English and the Dutch is for Dutch speakers looking to improve their English, but also for near-native speakers who write, translate into, or teach English. Also interesting for people who like to compare Dutch-speaking culture to everybody else in the world.
English in Progress keeps English speakers up to date on the latest developments in the English language. Subscribers are mostly academics, English teachers, translators and writers.
Meer lezen? GA NAAR EEN WILLEKEURIG ARTIKEL
Disclaimer: deze site is geen woordenboek. Mijn vertalingen zijn de meningen van één mens, en mijn voorbeelden zijn zelfverzonnen. Meer weten? Kijk dan bij de veelgestelde vragen.
Bron foto: mentatdgt, Pexels