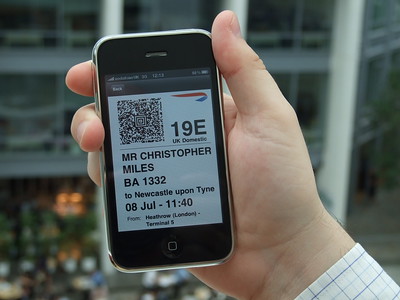 Wat betekent "persoonsgebonden"?
Als iets persoonsgebonden is, dan is het gekoppeld aan een individu. Alleen die persoon kan de kaart, het medicijn of de vergunning gebruiken.
Wat is het probleem?
De standaardvertaling is "personal" (= persoonlijk), en als de betekenis niet alteveel uitmaakt dan werkt dat best. "Persoonsgebonden documenten" en "persoonlijke documenten" zijn in de meeste gevallen hetzelfde.
Maar als je duidelijk wil maken dat alleen díe persoon gebruik kan maken van een bepaald iets, dan volstaat "personal" niet. Want ik kan best gebruikmaken van het persoonlijke medicijn van iemand anders, diegene zal alleen boos zijn. Maar als dat medicijn persoonsgebonden was dan heb ik een probleem, want dan is het niet afgesteld op mijn lichaam.
Zoals Mercy in een commentaar hieronder aangeeft, is vaak een goede vertaling "individualized" (Brits Engels kan met een s, "individualised", hoeft niet). Deze term wordt vooral in Amerikaans Engels gebruikt, maar zal ook zeker goed begrepen worden door Engelstaligen uit andere landen, en geeft goed weer dat iets is afgesteld op dat ene individu.
Soms is er echter wel een betekenisverschil. Een "individualized membership" is bijvoorbeeld een lidmaatschap bij een sportschool waarbij het programma helemaal is afgesteld op jouw wensen. Een "persoonsgebonden lidmaatschap" wil echter alleen zeggen dat andere mensen niet op jouw kaartje binnen kunnen komen.
Voorbeeldvertalingen voor "persoonsgebonden"
Hieronder een aantal mogelijke vertalingen in context. Staat jouw vraag er niet bij? Laat het me weten in de comments, ik probeer snel te antwoorden!
persoonsgebonden budget
individualized subsidy (US English; zie hieronder het commentaar van Mercy)
a budget that is linked to an individual
individual allowance (from the government)
one-person subsidy
direct payment for the use of one particular person in need
(let op: dit zijn geen officiële vertalingen, maar slechts suggesties van mij)
Dit abonnement is persoonsgebonden.
This membership can only be used by the person whose name is on the card.
Ik bied persoonsgebonden diensten aan.
I provide service to individuals.
Persoonsgebonden medicatie
patient-specific medication
individualised medication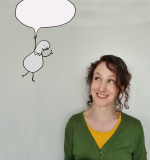 Heddwen Newton is an English teacher and a translator from Dutch into English. She has two email newsletters:
English and the Dutch is for Dutch speakers looking to improve their English, but also for near-native speakers who write, translate into, or teach English. Also interesting for people who like to compare Dutch-speaking culture to everybody else in the world.
English in Progress keeps English speakers up to date on the latest developments in the English language. Subscribers are mostly academics, English teachers, translators and writers.
Meer lezen? GA NAAR EEN WILLEKEURIG ARTIKEL
Disclaimer: deze site is geen woordenboek. Mijn vertalingen zijn de meningen van één mens, en mijn voorbeelden zijn zelfverzonnen. Meer weten? Kijk dan bij de veelgestelde vragen.