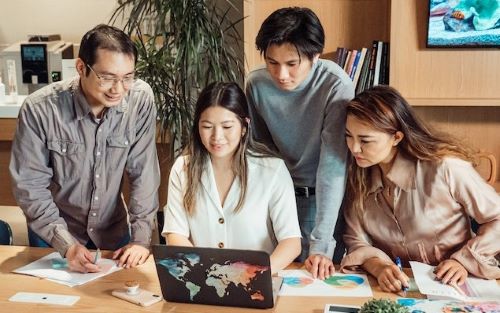 De inspiratie voor deze site komt vaak uit mijn eigen Engelstalige gezin. In dit geval wilde ik aan mijn kinderen uitleggen dat het niet leuk is om iemand bij het koken op de vingers te kijken. "It's not nice to… uhm… look over someone's shoulder when they're cooking" zei ik uiteindelijk. Maar ik was er niet zo blij me. Tijd voor een artikeltje om een betere Engelse vertaling te vinden, dus!
Betekenis 1: "op de vingers kijken" in negatieve zin
Voor mijn gevoel is dit de "normalere" betekenis van "op de vingers kijken": iemand let (bewust of onbewust) op alles wat je doet en dat geeft een naar gevoel.
In dit geval is de vertaling "to breathe down someone's neck".
Breathing down my neck isn't going to get me to type any faster, you know.
Je kunt ook iets doen met "to scrutinize" (=grondig bestuderen), dat heeft in het Engels ook vaak een negatieve ondertoon.
Scrutinising my every move isn't going to get me to type any faster, you know.
Betekenis 2: "op de vingers kijken" in neutrale zin
In neutrale zin kun je de vergelijkbare uitdrukking "to look over someone's shoulders" gebruiken. Dit betekent gewoon "meekijken" en heeft veel minder die negatieve lading die "op de vingers kijken" bij ons heeft. Je kunt ook kiezen voor iets als "to look closely" of "to watch what someone is doing in detail".
During your internship you can look over our employees' shoulders.
During your internship you can see everything our employees do in detail.
Deze vertalingen vind ik niet goed
Ik zie online dat veel vertalers kiezen voor "to look over someone's shoulders" als de betekenis negatief is. Dat vind ik geen goede vertaling. De Engelstalige toehoorder zal de negatieve ondertoon niet meekrijgen.
Verder is alles met "fingers" wat mij betreft fout. In het Engels heeft iets als "to look at someone's fingers" alleen de letterlijke betekenis van "iemands vingers bekijken". Tenzij je een nagelstyliste bent is dit alleen maar raar.
Heb je een moeilijk te vertalen woord?
Is er een woord of uitdrukking waarvoor je geen goede Engelse vertaling kunt vinden? Laat het me weten op mijn contactpagina, en ik probeer zo snel mogelijk te reageren.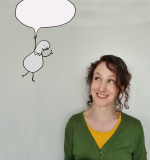 Heddwen Newton is an English teacher and a translator from Dutch into English. She has two email newsletters:
English and the Dutch is for Dutch speakers looking to improve their English, but also for near-native speakers who write, translate into, or teach English. Also interesting for people who like to compare Dutch-speaking culture to everybody else in the world.
English in Progress keeps English speakers up to date on the latest developments in the English language. Subscribers are mostly academics, English teachers, translators and writers.
Meer lezen? GA NAAR EEN WILLEKEURIG ARTIKEL
Disclaimer: deze site is geen woordenboek. Mijn vertalingen zijn de meningen van één mens, en mijn voorbeelden zijn zelfverzonnen. Meer weten? Kijk dan bij de veelgestelde vragen.
Bron foto: Kindel Media, Pexels