"Natuur" is normaal gesproken in het Engels natuurlijk gewoon "nature", maar in dit artikel wil ik het hebben over "natuur" in de betekenis van "natuur om doorheen te wandelen". Ik heb het over zinnen als:
"We wonen in de stad maar een paar minuten lopen en je zit midden in de natuur!"
of:
"De uitgestrekte natuur van dit gebied is een echte trekpleister."
Als je het over Nederland hebt, dan pleit ik in dit soort gevallen voor de vertaling "countryside". Nederlanders vinden dat fout klinken, want die hebben op school geleerd dat "countryside" de Engelse vertaling is van "platteland", en ze hebben het niet over boerenland.
Maar "countryside" verwijst zowel naar platteland als naar andere natuurgebieden, kijk maar eens naar dit artikel, waar je heel duidelijk ziet dat hier geen boerenland bedoeld wordt.
In het Engels, zeker in het Brits-Engels, is "countryside" het woord wat we in bovenstaande zinnen zouden gebruiken. Voor Britse mensen van boven de pakweg 40 is het zelfs zo dat "nature" wat fout klinkt. Maar onder invloed van Amerikaans-Engels (dat is mijn gevoel tenminste), wordt het ook steeds normaler om in dit soort zinnen "nature" te zeggen.
Een tweede reden om voor de Nederlandse natuur het woord "countryside" te gebruiken is dat het woord "nature" wat wereldser en bombastischer is. Kijk maar eens naar de resultaten van een Google image zoekopdracht:
Dit soort plaatjes krijg je bij "nature"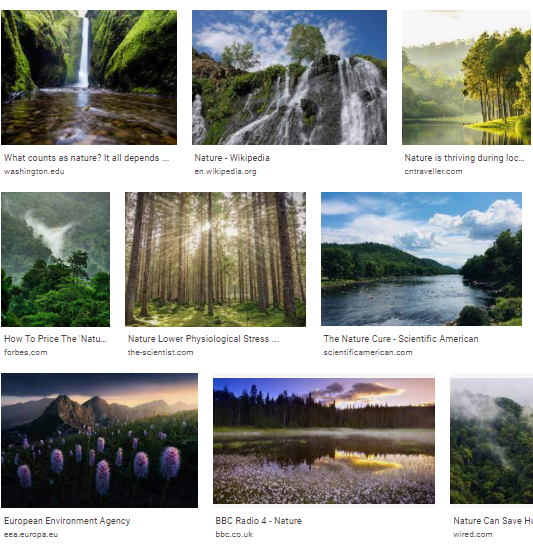 En dit soort plaatjes krijg je bij "countryside"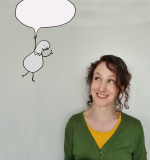 Heddwen Newton is an English teacher and a translator from Dutch into English. She has two email newsletters:
English and the Dutch is for Dutch speakers looking to improve their English, but also for near-native speakers who write, translate into, or teach English. Also interesting for people who like to compare Dutch-speaking culture to everybody else in the world.
English in Progress keeps English speakers up to date on the latest developments in the English language. Subscribers are mostly academics, English teachers, translators and writers.
Meer lezen? GA NAAR EEN WILLEKEURIG ARTIKEL
Disclaimer: deze site is geen woordenboek. Mijn vertalingen zijn de meningen van één mens, en mijn voorbeelden zijn zelfverzonnen. Meer weten? Kijk dan bij de veelgestelde vragen.