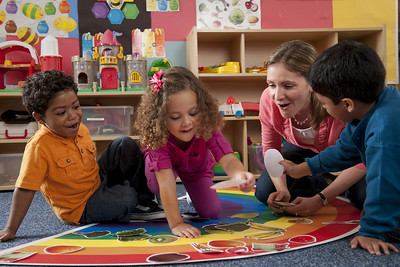 Wat doet een leidster/ pedagogisch medewerker?
In dit geval wil ik het over "leidster" hebben in de betekenis van een vrouw die bij een kinderdagverblijf werkt. Tegenwoordig noemen we dat in Nederland liever een "pedagogisch medewerker". Een pedagogisch medewerker kan een man zijn of een vrouw en kan bij een kinderdagverblijf werken of op een naschoolse opvang voor oudere kinderen.
Hoe heet zo iemand in het Engels?
In het Engels is het intussen normaal om iemand die met kinderen werkt, hoe jong de kinderen ook zijn, "teacher" te noemen. Dus een pedagogisch medewerker die vooral baby's heeft heet ook een "teacher". Om het minder verwarrend te maken kun je ook spreken over een "nursery teacher" of "early years teacher" (Brits Engels) of "pre-school teacher" (mag ook zonder streepje: preschool teacher) (Amerikaans Engels). In de UK en Amerika werken dit soort teachers met kinderen van 0 tot 5 jaar oud.
Mocht je het woord "teacher" niet willen gebruiken, dan zijn er nog een boel andere termen die in het Engels gebruikt worden: "early years practicioner", "nursery worker", "nursery assistant", "early years educator", "pre-school assistant", "playgroup assistant", "childcare worker"
Maar het normale woord dat in de alledaagse omgang wordt gebruikt is dus "teacher".
Dit artikel is op 23-01-2022 bijgewerkt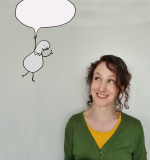 Heddwen Newton is an English teacher and a translator from Dutch into English. She has two email newsletters:
English and the Dutch is for Dutch speakers looking to improve their English, but also for near-native speakers who write, translate into, or teach English. Also interesting for people who like to compare Dutch-speaking culture to everybody else in the world.
English in Progress keeps English speakers up to date on the latest developments in the English language. Subscribers are mostly academics, English teachers, translators and writers.
Meer lezen? GA NAAR EEN WILLEKEURIG ARTIKEL
Disclaimer: deze site is geen woordenboek. Mijn vertalingen zijn de meningen van één mens, en mijn voorbeelden zijn zelfverzonnen. Meer weten? Kijk dan bij de veelgestelde vragen.