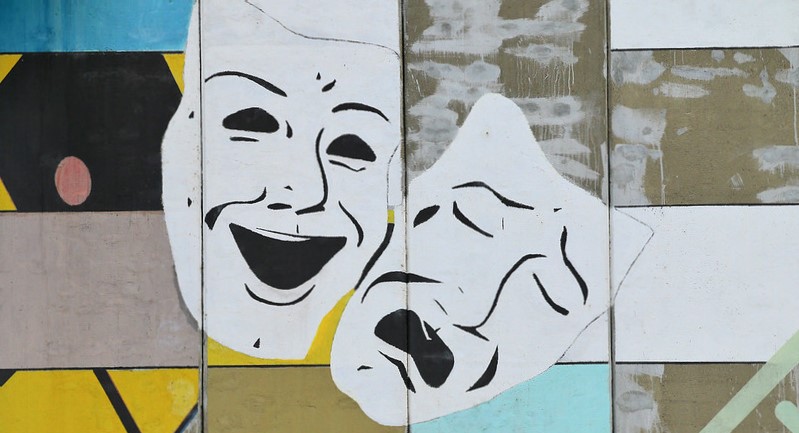 Wat betekent "een lach en een traan"?
Als je naar iets luistert of kijkt met een lach en een traan, dan zitten er blije stukken in maar ook verdrietige stukken. Of je denkt aan een overleden persoon terug met een lach en een traan – een lach omdat je mooie tijden hebt beleefd, en een traan omdat diegene er niet meer is.
Deze uitdrukking is een cliché, maar hij wordt regelmatig gebruikt in het Nederlands. Het is bijvoorbeeld een liedje van The Kik, een aflevering van vrouwenvleugel en een hele trits boeken.
Hoe vertaal je "een lach en een traan" het beste naar het Engels?
Je hebt in het Engels ook de uitdrukking "a smile and a tear", dus dat is lekker makkelijk. Hij is wel een tikkeltje onbekender dan het cliché bij ons, maar de betekenis is duidelijk. *A laugh and a tear* klinkt raar, die zou ik niet gebruiken, dan liever iets als "laughter and tears".
Wil je een andere optie, dan is het woord "bittersweet" (vervelend en fijn tegelijk, een verhuizing bijvoorbeeld) misschien handig, of "tragicomic" (grappig en tragisch tegelijk, aangereden worden door een bierfiets, ofzo). Je kunt in het Engels ook "mixed feelings" over iets hebben.
Je kunt natuurlijk ook kiezen voor iets simpels als "it was happy and sad at the same time", of "there was laughter and sadness".
Heb je een moeilijk te vertalen woord?
Is er een woord of uitdrukking waarvoor je geen goede Engelse vertaling kunt vinden? Laat het me weten op mijn contactpagina, en ik probeer zo snel mogelijk te reageren.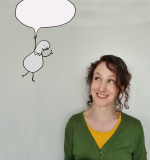 Heddwen Newton is an English teacher and a translator from Dutch into English. She has two email newsletters:
English and the Dutch is for Dutch speakers looking to improve their English, but also for near-native speakers who write, translate into, or teach English. Also interesting for people who like to compare Dutch-speaking culture to everybody else in the world.
English in Progress keeps English speakers up to date on the latest developments in the English language. Subscribers are mostly academics, English teachers, translators and writers.
Meer lezen? GA NAAR EEN WILLEKEURIG ARTIKEL
Disclaimer: deze site is geen woordenboek. Mijn vertalingen zijn de meningen van één mens, en mijn voorbeelden zijn zelfverzonnen. Meer weten? Kijk dan bij de veelgestelde vragen.
Bron foto: flickr.com/flickr.com/photos/mastg (cropped) / CC BY-SA 2.0