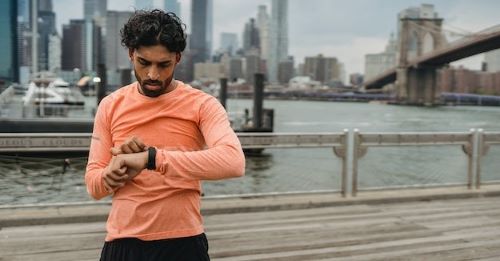 "Kort maar krachtig" is een gevleugelde term geworden in het Nederlands omdat het lekker klinkt, met die twee k's. Een letterlijke vertaling (short but powerful) klinkt raar omdat het in het Engels niet gezegd wordt. Het is begrijpelijk, maar onnatuurlijk Engels. Ik geef hieronder betere vertalingen.
De meest voor de hand liggende vertaling is "short and sweet". (Let op: "and", niet "but") "Sweet" betekent in dit geval niet lief of zoet, maar bevredigend of aangenaam.
Een probleem met deze vertaling is dat "krachtig" iets anders is dan "sweet", maar vaak maakt dat niet uit. Als je de term grappig gebruikt, bijvoorbeeld, dan is "short and sweet" een prima vertaling "Ik zal niet te lang praten, hoor, ik houd het kort maar krachtig, haha".
Andere mogelijkheden hieronder:
Dat nummer is kort maar krachtig.
The song might be short, but it packs a punch.

The song is short but impressive.

The song packs a lot of power into just two short minutes.
Geen zorgen, ik houd mijn toespraak kort maar krachtig.
Don't worry, I'll keep my speech short and sweet.

Don't worry, I'll get to the point quickly.
Hij zei gewoon wat hij nodig had. Kort maar krachtig.
He just got straight to the point and told me what he needed.

He just cut to the chase and (…)
Dat artikel is kort maar krachtig.
The article is concise.

The article is short and sweet.

The article is short and to the point.
Wat betekent "kort maar krachtig"?
"Kort maar krachtig" betekent dat bv een speech, lied, tekst, bezoek etc kort is, maar dat dat niet erg is, want alles wat bereikt moest worden is bereikt. Het is een positieve uitspraak (al wordt het ook nog weleens sarcastisch gebruikt).
Help je mee dit artikel te verbeteren?
Ik ben ook maar een mens, en soms heb ik iets mis. Weet jij een vertaling die ik nog niet had verzonnen, of heb je iets anders over dit artikel aan te merken? Ik hoor het heel graag! Laat het me hieronder weten, of stuur een mail naar info (a) hoezegjeinhetEngels.nl. Ik pas zo nodig mijn artikel aan, zodat bezoekers aan mijn site altijd de best mogelijke informatie krijgen!
Dit bericht is op 11-12-2022 bijgewerkt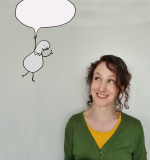 Heddwen Newton is an English teacher and a translator from Dutch into English. She has two email newsletters:
English and the Dutch is for Dutch speakers looking to improve their English, but also for near-native speakers who write, translate into, or teach English. Also interesting for people who like to compare Dutch-speaking culture to everybody else in the world.
English in Progress keeps English speakers up to date on the latest developments in the English language. Subscribers are mostly academics, English teachers, translators and writers.
Meer lezen? GA NAAR EEN WILLEKEURIG ARTIKEL
Disclaimer: deze site is geen woordenboek. Mijn vertalingen zijn de meningen van één mens, en mijn voorbeelden zijn zelfverzonnen. Meer weten? Kijk dan bij de veelgestelde vragen.
Bron foto: Ketut Subiyanto, Pexels