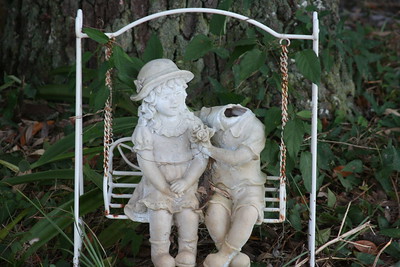 Wat betekent het?
In het Nederlands zeggen we "de kop is eraf" om aan te geven dat we een begin gemaakt hebben, bijvoorbeeld van een nieuw project of een cursus. Het is een vrolijke zin – vaak is het moeilijk om met een nieuw project te beginnen, maar als je eenmaal bent begonnen wordt het makkelijker. "Hoera, de kop is eraf!"
Ik had hier graag iets toegevoegd over waar deze uitdrukking vandaan komt. Welke kop werd oorspronkelijk waar afgehaald? Misschien iets uit de bloementeelt? Of gaat het over het villen van een vis? Ik heb het niet kunnen vinden… Als iemand het weet, laat alsjeblieft een comment achter, ik ben heel nieuwsgierig!
Hoe vertaal je "de kop is eraf" het beste naar het Engels?
Er is in het Engels geen "leuke" uitdrukking die hetzelfde betekent. We hebben alleen het saaie "we've made a start".
Nou jongens, de kop is eraf! Bedankt dat jullie erbij waren!
Well guys, we've made a great start! Thanks for being here!
Het is zwaar, maar nu de kop eraf is zul je zien dat het makkelijker wordt.
It's hard, but now that you have taken the first steps, things will get easier, you'll see.

It's hard, but the beginning is always the hardest part. Things will get easier from now on, you'll see.
Zo, hehe, de kop is eraf.
Phew, we got the first bits done.
Phew, done! The beginning is always the hardest part!
Welke vertalingen vind ik niet goed?
Als je "de kop is eraf" opzoekt in online woordenboeken dan krijg je ook dingen als "to cut a man's head off" of "the head was severed". Dan gaat het dus letterlijk over koppen die van dieren of mensen af worden gesneden (bah), en niet over deze uitdrukking. (Ik denk ik zeg het maar even!)
Heb je een moeilijk te vertalen woord of uitdrukking?
Dit artikel is geschreven nav een vraag van Gemma. Bedankt voor je vraag, Gemma!
Is er een woord of uitdrukking waarvan jij altijd denkt "Hoe zeg je dat nou eigenlijk in het Engels?". Laat het me weten in een comment. Dat kan gewoon hier of op mijn contactpagina.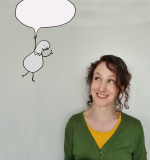 Heddwen Newton is an English teacher and a translator from Dutch into English. She has two email newsletters:
English and the Dutch is for Dutch speakers looking to improve their English, but also for near-native speakers who write, translate into, or teach English. Also interesting for people who like to compare Dutch-speaking culture to everybody else in the world.
English in Progress keeps English speakers up to date on the latest developments in the English language. Subscribers are mostly academics, English teachers, translators and writers.
Meer lezen? GA NAAR EEN WILLEKEURIG ARTIKEL
Disclaimer: deze site is geen woordenboek. Mijn vertalingen zijn de meningen van één mens, en mijn voorbeelden zijn zelfverzonnen. Meer weten? Kijk dan bij de veelgestelde vragen.
Bron foto: flickr.com/photos/elzey