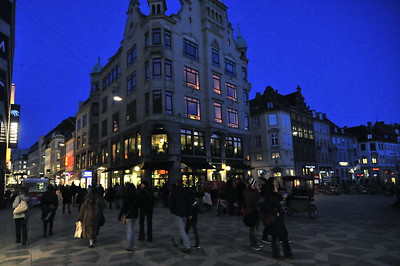 Wat betekent het?
In Nederlandse steden is het vaak één avond per week (meestal donderdag of vrijdag) koopavond: de winkels blijven op die avond een paar uur langer open, en sluiten niet om bijvoorbeeld 18:00 maar pas om 21:00.
Wat is het probleem?
Het fenomeen van een koopavond is in het buitenland minder bekend dan je zou denken.
In Amerika zijn de meeste winkels elke avond tot 's avonds laat open, wat betekent dat voor een Amerikaan het hele concept van koopavond een beetje moeilijk te begrijpen is.
In de UK verschilt het per plek en per winkel. In plaatsen waar de winkels soms 's avonds open zijn maar meestal niet, wordt het wel "late night shopping" genoemd, maar die term is niet overal ingeburgerd. En 21:00 's avonds is niet echt "late night", dus deze term kan ook tot verwarring leiden als je hem gebruikt…
In Melbourne is het blijkbaar elke vrijdag koopavond, maar ze hebben er niet echt een woord voor, lijkt het (ik hoor graag als ik het mis heb, ik ben Brits en ben nog nooit in Australië geweest, mea culpa!)
Suggesties voor een Engelse vertaling van "koopavond"
Het is hier op donderdag koopavond.
The shops usually close at 6 pm around here, but once a week on Thursday they stay open until 9 pm.
We have late night shopping on Thursdays here. Shops are open until 9 pm.
Het is vanavond koopavond.
The shops are open until 9 pm tonight. Normally they close at 6.
It's late night shopping this evening, shops are open until 9 pm.
Wanneer is het bij jullie koopavond?
Do shops ever have extended opening hours where you are, and if so, on which days?
When do you have late night shopping?
Help je mee dit artikel te verbeteren?
Ik ben ook maar een mens, en soms heb ik iets mis. Weet jij een vertaling die ik nog niet had verzonnen, of heb je iets anders over dit artikel aan te merken? Ik hoor het heel graag! Laat het me hieronder weten, of stuur een mail naar info (a) hoezegjeinhetEngels.nl. Ik pas zo nodig mijn artikel aan, zodat bezoekers aan mijn site altijd de best mogelijke informatie krijgen!
Heb je een moeilijk te vertalen woord?
Is er een woord of uitdrukking waarvoor je geen goede Engelse vertaling kunt vinden? Laat het me weten op mijn contactpagina, en ik probeer zo snel mogelijk te reageren.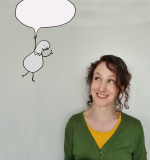 Heddwen Newton is an English teacher and a translator from Dutch into English. She has two email newsletters:
English and the Dutch is for Dutch speakers looking to improve their English, but also for near-native speakers who write, translate into, or teach English. Also interesting for people who like to compare Dutch-speaking culture to everybody else in the world.
English in Progress keeps English speakers up to date on the latest developments in the English language. Subscribers are mostly academics, English teachers, translators and writers.
Meer lezen? GA NAAR EEN WILLEKEURIG ARTIKEL
Disclaimer: deze site is geen woordenboek. Mijn vertalingen zijn de meningen van één mens, en mijn voorbeelden zijn zelfverzonnen. Meer weten? Kijk dan bij de veelgestelde vragen.
Bron foto: flickr.com/photos/estudiante, CC BY 2.0