Wat is het?
Een klooster is een gebouw waar nonnen of monniken wonen. Meestal christelijk, in Nederland meestal katholiek.
Wat is het probleem?
Waar het woord "klooster" in het Nederlands lekker algemeen is, heeft het Engels een hoop verschillende woorden die allemaal specifieker zijn. Hier een overzicht, maar de informatie die ik heb gevonden is ingewikkeld en spreekt zichzelf deels tegen dus het kan best zijn dat er iets niet klopt. Maar goed, zover ik het heb begrepen zit het zo: "convent" wordt meestal alleen gebruikt voor nonnen (alleen vrouwen dus), "monastery" voor monniken (alleen mannen), een "abbey" is groot (net als het Nederlandse woord abdij), "priory" (vrouwen) of "friary" (mannen) juist klein, en dit zijn bovendien specifieke geloofsrichtingen binnen het Christendom (bv Benedictijns). "Cloister" lijkt misschien een goede keus omdat het op "klooster" lijkt, maar dit is specifiek voor nonnen of monniken die geen contact hebben met de buitenwereld (ze zijn "cloistered"), bovendien is "cloister" een vrij onbekend woord in het Engels.
Hoe vertaal je "klooster" het beste naar het Engels?
Zoek je een vertaling voor een specifiek klooster, kijk dan even online welke Engelse vertaling ze zelf kiezen. Of bekijk bij welke religeuze orde ze horen, of het nonnen of monniken zijn en kies dan hierboven de beste vertaling.
Zoek je een algemene vertaling voor klooster dan is "monastery" denk ik het beste, dit hóeven namelijk niet mannen te zijn, een "monastery" kan ook nonnen hebben. Verder merk ik dat het woord "monastery" het woord is dat in het Engels het vaakst als algemene term voor "plek waar nonnen of monniken wonen" wordt gebruikt.
Heb je een moeilijk te vertalen woord?
Is er een woord of uitdrukking waarvoor je geen goede Engelse vertaling kunt vinden? Laat het me weten op mijn contactpagina, en ik probeer zo snel mogelijk te reageren.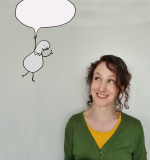 Heddwen Newton is an English teacher and a translator from Dutch into English. She has two email newsletters:
English and the Dutch is for Dutch speakers looking to improve their English, but also for near-native speakers who write, translate into, or teach English. Also interesting for people who like to compare Dutch-speaking culture to everybody else in the world.
English in Progress keeps English speakers up to date on the latest developments in the English language. Subscribers are mostly academics, English teachers, translators and writers.
Meer lezen? GA NAAR EEN WILLEKEURIG ARTIKEL
Disclaimer: deze site is geen woordenboek. Mijn vertalingen zijn de meningen van één mens, en mijn voorbeelden zijn zelfverzonnen. Meer weten? Kijk dan bij de veelgestelde vragen.