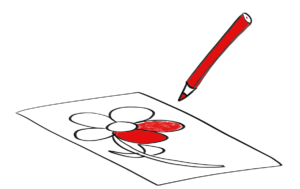 Wat is het?
Een kleurplaat is een blad papier, meestal A4 formaat, met een tekening met zwarte lijnen die door een kind ingekleurd kan worden.
Eigenlijk verwijst het woord "plaat" naar de tekening en niet naar het blad papier, maar ik heb het zelf altijd opgevat als het hele blad papier. Maar misschien ligt dat aan mij 😉
Een kleurboek is een boek met kleurplaten. Tegenwoordig zijn er ook kleurboeken voor volwassenen. Het woord "kleurboek" vind ik prima voor volwassenen, maar "kleurplaat" klinkt voor mij erg kinderlijk.
Hoe vertaal je "kleurplaat" het best naar het Engels?
Heb je het over het blad papier, dan is het Engelse woord voor kleurplaat "colouring page" of (net iets minder gebruikelijk) "colouring sheet". Heb je het over de tekening zelf, dan kun je ook kiezen voor "colouring picture". De woorden zijn uitwisselbaar, dus het maakt niet zoveel uit welke je kiest.
NB In Amerika is de spelling "coloring"!
Ik vind persoonlijk de Engelse termen wat lang en klungelig vergeleken bij het mooie Nederlandse "kleurplaat". Anderzijds hebben de Engelse termen niet dat kinderachtige van het Nederlandse woord "kleurplaat".
Een kleurboek heet trouwens gewoon "colouring book", dus dat is weer lekker makkelijk.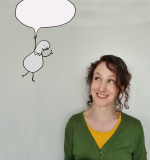 Heddwen Newton is an English teacher and a translator from Dutch into English. She has two email newsletters:
English and the Dutch is for Dutch speakers looking to improve their English, but also for near-native speakers who write, translate into, or teach English. Also interesting for people who like to compare Dutch-speaking culture to everybody else in the world.
English in Progress keeps English speakers up to date on the latest developments in the English language. Subscribers are mostly academics, English teachers, translators and writers.
Meer lezen? GA NAAR EEN WILLEKEURIG ARTIKEL
Disclaimer: deze site is geen woordenboek. Mijn vertalingen zijn de meningen van één mens, en mijn voorbeelden zijn zelfverzonnen. Meer weten? Kijk dan bij de veelgestelde vragen.