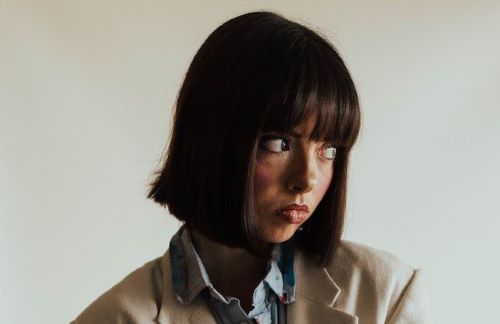 Er zijn twee mogelijke vertalingen naar het Engels voor "jaloers": "jealous" en "envious". "Jealous" is als vertaling eigenlijk altijd wel goed, al zullen sommige Engelse taalpuristen het daar niet mee eens zijn. Boeit taalpurisme je niet zo? Mooi. Dan kun je de vertaling "jealous" kiezen, en dan ben je nu klaar. Ben je nieuwsgierig? Lees verder!
In de Engelstalige wereld willen taalpuristen, docenten en schrijvers nog weleens het volgende verkondigen:
Jealous means fearing someone will take what you have, and envious means desiring what someone else has.
In andere woorden, "jealous" (van "jealousy") betekent dat je bang bent iets kwijt te raken, je vriend of vriendin bijvoorbeeld, en "envious" (van "envy") betekent dat je iets wil dat de ander heeft.
In de praktijk worden de woorden echter niet zo gebruikt in het Engels. Men gebruikt de woorden doorelkaar, en men gebruikt vooral het woord "jealous". "Envious" klinkt daarom een beetje formeler en literair.
Er is één geval waar je "envious" echt niet kunt gebruiken, en dat is als er jaloezie speelt in een romantische relatie. Dan is het juiste woord echt "jealous".
Een viral taalweetje
Het gemeende verschil tussen "envy" en "jealousy" is toch vooral iets om indruk mee te maken op feestjes of sociale media. Dit clipje van de Simpsons was een jaar of vijf erg populair. Het voelt ook goed voor Engelstaligen, dit verschil. Als je het hoort dan geeft het een fijn aha-erlebnis.
Heb je een moeilijk te vertalen woord?
Is er een woord of uitdrukking waarvoor je geen goede Engelse vertaling kunt vinden? Laat het me weten op mijn contactpagina, en ik probeer zo snel mogelijk te reageren.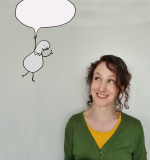 Heddwen Newton is an English teacher and a translator from Dutch into English. She thinks about languages way too much, for example about how strange it is that these little blurb things are written in the third person.

Heddwen has two passports, two children, two smartphones, two arms, two legs, and two email newsletters.

Reader feedback for the newsletter English and the Dutch, which examines all the ways Dutch speakers interact with the English language.
"It's funny, it's informative, I truly love it! Keep it up :)"
"It is amusing and funny but also educational. Bonus: it's about real life situations."
"Weer wat leuke dingen geleerd en erg gelachen om het filmpje!"
Reader feedback about the other newsletter, English in Progress, which is about how the English language is evolving and how it is spoken around the world:
"Wonderful work! I thoroughly enjoy these newsletters, and use some of the info while teaching English to my students."
"Love the variety, and the friendly informal tone!"
Also, academic Lynne Murphy, author of The Prodigal Tongue, about the differences between American and British English, recommended my newsletter in her newsletter. I was chuffed (BrE) and stoked (AmE)!
Meer lezen? GA NAAR EEN WILLEKEURIG ARTIKEL
Disclaimer: deze site is geen woordenboek. Mijn vertalingen zijn de meningen van één mens, en mijn voorbeelden zijn zelfverzonnen. Meer weten? Kijk dan bij de veelgestelde vragen.
Bron foto: Hannah Bickmore, Pexels