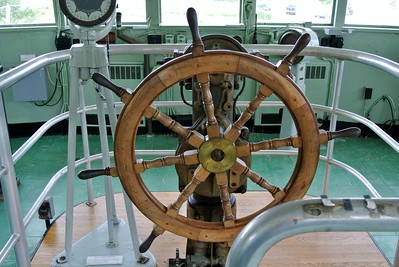 Wat betekent "het roer omgooien"?
Als je het roer omgooit dan ga je het helemaal anders doen.
"Ik heb een hele lijst goede voornemens, ik ga het roer helemaal omgooien. Sporten, gezond eten, geen alcohol meer. Een heel ander mens wil ik worden."
"De nieuwe coach gooide het roer om en door veel meer op samenspel te letten en minder op individuële kracht."
Hoe vertaal je "het roer omgooien" naar het Engels?
"Het roer omgooien" is natuurlijk beeldspraak vanuit de scheepvaart en in het Engels heb je het vergelijkbare "to change course", "to alter course", "to switch course" of "to change tack" (die laatste verwijst ook naar een koerswijziging van een schip).
Er zit een klein nuanceverschil in de twee uitdrukkingen, "to change course" kan ook om een minder heftige verandering gaan, zoals het Nederlandse "bijsturen". "Het roer omgooien" houdt meestal in dat je het helemaal anders gaat doen. Om dat op te vangen kun je zeggen "to change course radically" of "make a drastic change of tack".
Een betere vertaling is misschien "to do things completely differently". Daar zit die mooie scheepsbeeldspraak niet meer in, toch vind ik deze de betekenis beter vatten. Andere opties zijn "to make a radical change", "to drastically change" etc.
In de context van opnieuw beginnen, bijvoorbeeld bij goede voornemens, hebben we ook nog "turn over a new leaf" of "make a fresh start".
Heb je een moeilijk te vertalen woord?
Is er een woord of uitdrukking waarvoor je geen goede Engelse vertaling kunt vinden? Laat het me weten op mijn contactpagina, en ik probeer zo snel mogelijk te reageren.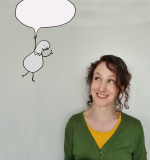 Heddwen Newton is an English teacher and a translator from Dutch into English. She has two email newsletters:
English and the Dutch is for Dutch speakers looking to improve their English, but also for near-native speakers who write, translate into, or teach English. Also interesting for people who like to compare Dutch-speaking culture to everybody else in the world.
English in Progress keeps English speakers up to date on the latest developments in the English language. Subscribers are mostly academics, English teachers, translators and writers.
Meer lezen? GA NAAR EEN WILLEKEURIG ARTIKEL
Disclaimer: deze site is geen woordenboek. Mijn vertalingen zijn de meningen van één mens, en mijn voorbeelden zijn zelfverzonnen. Meer weten? Kijk dan bij de veelgestelde vragen.
Bron foto: flickr.com/photos/rbh / CC BY 2.0