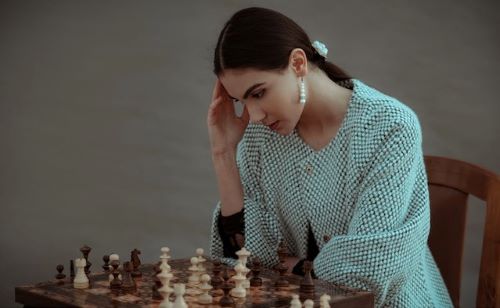 Je hersens kraken (of laten kraken) betekent dat je hersenen hard moeten werken, zo hard dat je ze "kunt horen kraken" (niet echt, hoor). *to hear your brain crackle* of (nog leuker) *to crack your brain* is geen goede Engelse vertaling, maar hoe vertaal je deze leuke Nederlandse uitdrukking dan wel naar het Engels?
Hij is zo dom. Ik hoorde zijn hersens kraken tijdens dat proefwerk!
He's so stupid. I could see his wheels turning during that test.

He's so stupid. I could tell that test made his brain hurt.

(…) that test almost fried his brain.

He's so stupid. I could hear the gears grinding in his brain during that test. (let op: dit is geen bestaande uitdrukking, zal wel goed begrepen worden)
Ik kraak mijn hersens al de hele dag over dat probleem, maar ik heb nog steeds geen oplossing.
I've been racking my brain all day to try to come up with a solution, but I still haven't found one.

I've been thinking long and hard all day (…)

I've been puzzling over this problem all day (…)

I've been trying to wrap my head around this problem all day (…) (= je probeert het te begrijpen)

I've been busting my head on this problem all day (…) (US Engels. geen officiële uitdrukking, zal wel goed begrepen worden)
Deze escape room zal je hersens doen kraken.
This escape room will get your neurons firing. (=geen officiële uitdrukking, zal wel goed begrepen worden)

This escape room will challenge your brain.

This escape room will flex your brain muscles.

This escape room requires full brain power.

Be sure to have your thinking cap on when you enter this escape room!
Sophie's hersenen kraakten terwijl ze de nieuwe informatie probeerde te verwerken.
Sophie's brain struggled to process the new information.

Sophie's mind was racing as she struggled to process the new information.
Welke vertalingen vind ik niet goed?
Het is zo'n uitdrukking die in Engelse vertalingen vaak misgaat, omdat vertalers Engels die het Nederlands als tweede taal spreken hem verkeerd interpreteren. Daardoor staat er ook veel onzin in online woorden "make your brain crackle", bijvoorbeeld.
In het Engels kun je ook wel het woord "crackle" of "crack" gebruiken in samenhang met de hersenen, maar dan gaat het om gezondheidsproblemen. Een krakend geluid in de hals of oren waar iemand zich zorgen om maakt, bijvoorbeeld, of het statische geluid van een hersenscan.
*Cracking my brain* is ook zeker geen goed Engels. Misschien denk je dat het als goed Engels klinkt, maar dat komt omdat het lijkt op "racking my brain" (alternatieve spelling: "wracking my brain").
En als je dacht dat dat erg was, dan presenteer ik de volgende machinevertaling die ik in 2020 kreeg voorgeschoteld:


Erg he?
Heb je een moeilijk te vertalen woord?
Is er een woord of uitdrukking waarvoor je geen goede Engelse vertaling kunt vinden? Laat het me weten op mijn contactpagina, en ik probeer zo snel mogelijk te reageren.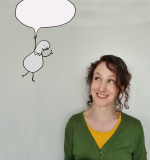 Heddwen Newton is an English teacher and a translator from Dutch into English. She has two email newsletters:
English and the Dutch is for Dutch speakers looking to improve their English, but also for near-native speakers who write, translate into, or teach English. Also interesting for people who like to compare Dutch-speaking culture to everybody else in the world.
English in Progress keeps English speakers up to date on the latest developments in the English language. Subscribers are mostly academics, English teachers, translators and writers.
Meer lezen? GA NAAR EEN WILLEKEURIG ARTIKEL
Disclaimer: deze site is geen woordenboek. Mijn vertalingen zijn de meningen van één mens, en mijn voorbeelden zijn zelfverzonnen. Meer weten? Kijk dan bij de veelgestelde vragen.
Bron foto: emre keshavarz, Pexels