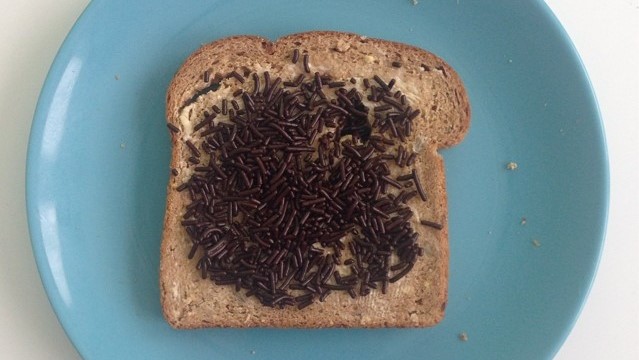 Een lekkere boterham met hagelslag. Op de meeste verpakkingen staat tegenwoordig "chocolade hagel", terwijl het in de omgangstaal (naar mijn beleving) toch nog altijd "hagelslag" wordt genoemd.
Ik vond het een prachtig poëtisch woord, "hagelslag", omdat ik dacht dat het sloeg op "het inslaan van de hagel".
Het blijkt gewoon een ouderwets woord te zijn voor hagel (hagel+neerslag). De meneer die de hagelslag uitvond heeft het toen gebruikelijke woord voor "hagel" genomen om zijn broodbeleg naar te vernoemen. Beetje saai.
Hoe vertaal je "hagelslag" het beste naar het Engels?
Mijn Britse moeder noemde hagelslag altijd "chocolate hail", want in Engeland had ze zulk broodbeleg nog nooit gezien, dus verzon ze zelf een vertaling voor "chocolade hagel". Een prima term, die ik waarschijnlijk tot mijn dood zal blijven gebruiken. Maar niet de term die tegenwoordig in het Engels gebruikelijk is.
In het Engels noem je hagelslag namelijk "chocolate sprinkles". Zij kennen dat voor op cupcakes en taart, niet voor op brood. Maar het is wel gewoon hetzelfde spul.
Dus als je zegt "Dutch people are crazy, they eat chocolate sprinkles on bread." dan heeft een Engelstalige precies het goede beeld. 😉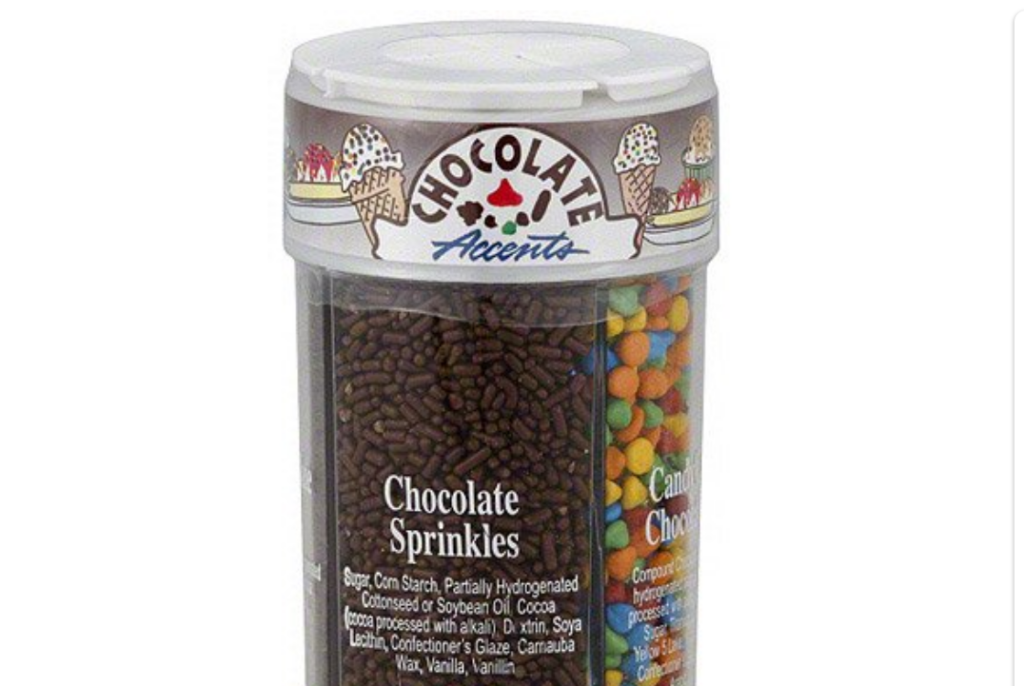 Heb je een moeilijk te vertalen woord?
Is er een woord of uitdrukking waarvan je altijd denkt "hoe zeg ik dat nou in het Engels?" Laat het me dan weten! Dat kan gewoon hieronder in de comments of op mijn contactpagina.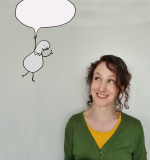 Heddwen Newton heeft intussen al 555 woorden en uitdrukkingen behandeld op hoezegjeinhetEngels.nl. Voor 2 Euro kun je haar daarvoor bedanken. Heddwen is docent en vertaler Engels.
Disclaimer: deze site is geen woordenboek. Mijn vertalingen zijn de meningen van één mens, en mijn voorbeelden zijn zelfverzonnen. Meer weten? Kijk dan bij de veelgestelde vragen.
Bronnen foto's: boterham: flickr.com/photos/kurafire (cropped), taart-deco: walmart