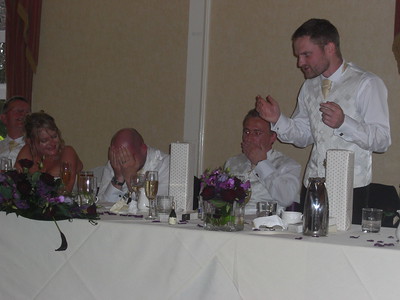 Wat betekent het?
Als je door de grond zou kunnen zakken van schaamte dan heb je iets vreselijk gênants gedaan of gezegd en nu zou je willen dat de grond onder je voeten je zou opslokken zodat je diegene waarvoor je je blunder hebt begaan nooit meer in de ogen hoeft te kijken.
De uitdrukking kan in een aantal varianten, hieronder wat voorbeelden, maar er is wel meer mogelijk:
Die leerling in mijn klas noemde mij per ongeluk mama. Hij zakte door de grond van schaamte, je zag het echt in zijn ogen.
Ik kon wel door de grond zakken van schaamte toen ik erachter kwam dat ik, nadat ik mijn vriend 3 keer had gevraagd of hij zijn ticket wel uitgeprint had, zelf mijn eigen ticket vergeten was.
Mijn vriendin zei tegen die gast dat ik hem knap vond. Oh, man, ik wilde door de grond zakken.
Hoe vertaal je "ik kon wel door de grond zakken" naar het Engels?
Er is in het Engels een vertaling die met dezelfde beeldtaal hetzelfde betekent, namelijk "wish the ground would swallow me up". Maar dat is meer schrijftaal dan spreektaal, en een beetje ouderwets intussen.
In het Engels is het meer gangbaar om iets te zeggen als "I wanted to curl up and die" of "I could have died." Of gewoon "I was sooooo embarrassed!" of het mooie "I was mortified" (mortified = very embarrassed)
Welke vertalingen vind ik niet zo goed?
Ik zou hier eigenlijk geen probleem hebben verwacht maar ik zie in online woordenboeken toch wat rare vertalingen, zoals "have the rug pulled out from under you" wat iets heel anders betekent (namelijk dat je zekerheden ineens wegvallen) en "to feel buried" wat betekent dat je veel werkstress hebt, "hit rock bottom" (dan heb je het dieptepunt van je leven bereikt) en "sink to the floor" (met je knieën op de grond vallen) .
Ik heb het hier wel vaker over op deze site; als er ergens in het verleden een aantal vertalers een fout maken, dan blijven deze fouten ronddrijven in online woordenboeken en vertaaltools. Dit is hier dus een gevalletje van.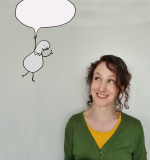 Heddwen Newton is an English teacher and a translator from Dutch into English. She has two email newsletters:
English and the Dutch is for Dutch speakers looking to improve their English, but also for near-native speakers who write, translate into, or teach English. Also interesting for people who like to compare Dutch-speaking culture to everybody else in the world.
English in Progress keeps English speakers up to date on the latest developments in the English language. Subscribers are mostly academics, English teachers, translators and writers.
Meer lezen? GA NAAR EEN WILLEKEURIG ARTIKEL
Disclaimer: deze site is geen woordenboek. Mijn vertalingen zijn de meningen van één mens, en mijn voorbeelden zijn zelfverzonnen. Meer weten? Kijk dan bij de veelgestelde vragen.
Bron foto: flickr.com/photos/andybullock77