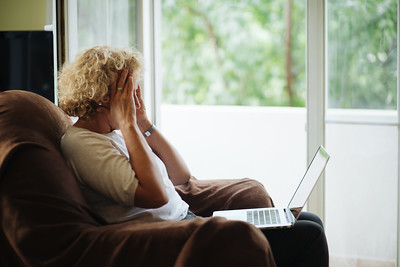 Wat betekent het?
"Digibeet" is een samentrekking van "analfabeet" en "digitaal" en verwijst naar een persoon die niet met computers en internet om kan gaan. Meestal zijn dit oudere mensen.
Hoe vertaal je "digibeet" het beste naar het Engels?
De Engelse vertaling van digibeet is op zich "computer illiterate" of "technologically illiterate"
Maar dit is een vrij formele manier van zeggen en wordt veel minder vaak gebruikt dan "digibeet" in het Nederlands. In normale omgangstaal zou je eerder zeggen "She is useless with technology." (of "she is useless with computers") In plaats van useless with kun je ook zeggen: rubbish with technology (Brits), lousy with technology, clueless about technology.
"Technologically challenged" vind ik ook een leuke. Het is een term met een knipoog; een grapje op serieuze termen zoals "mentally challenged", dus voorzichtigheid is geboden. Prima (en grappig) om zo over jezelf te praten, maar verwijs er niet mee naar anderen als die anderen dat mee zouden kunnen krijgen.
Waar moet je verder nog op letten?
Gebruik "computer illiterate" niet als zelfstandig naamwoord; *She is a computer illiterate* is raar Engels. Gebruik het als bijvoeglijk naamwoord "She is computer illiterate" of "She is a computer illiterate woman".
"Digital illiterate" kán wel, maar wordt haast niet gebruikt, en klinkt voor mij heel raar.
Als je "computers" zegt dan heb je het over het algemeen echt over een laptop of desktop PC, vandaar dat de term "technology" tegenwoordig vaker wordt gebruikt, om ook smartphones en tablets te betrekken bij datgene waar de persoon niet mee om kan gaan.
En als je juist supergoed bent met computers?
Het tegenovergestelde is "computer savvy" of "technologically savvy".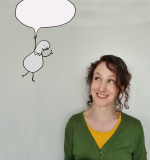 Heddwen Newton is an English teacher and a translator from Dutch into English. She has two email newsletters:
English and the Dutch is for Dutch speakers looking to improve their English, but also for near-native speakers who write, translate into, or teach English. Also interesting for people who like to compare Dutch-speaking culture to everybody else in the world.
English in Progress keeps English speakers up to date on the latest developments in the English language. Subscribers are mostly academics, English teachers, translators and writers.
Meer lezen? GA NAAR EEN WILLEKEURIG ARTIKEL
Disclaimer: deze site is geen woordenboek. Mijn vertalingen zijn de meningen van één mens, en mijn voorbeelden zijn zelfverzonnen. Meer weten? Kijk dan bij de veelgestelde vragen.