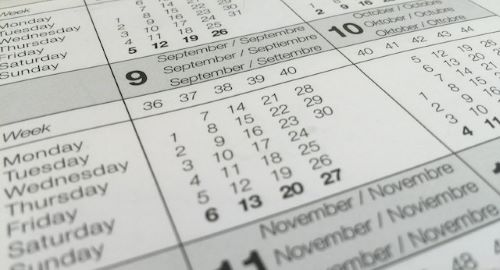 Als je het over datums hebt, dan kun je in het Nederlands ook het meervoud "data" kiezen. De vertaling naar het Engels van "data" of "datums" is in dit geval echter nooit "data". De vertaling wordt "dates".
"Data" in de betekenis van "datums"
In het Nederlands wordt "data" vooral gebruikt als meervoud van datum
"Ik kan alleen op 15 september, op welke data kan jij?"
Een datum als 12 December is in het Engels een "date" en het meervoud is dan heel makkelijk "dates". In dit geval is het verkeerd om *data* te zeggen en is het dus een soort False Friend.
The only day that works for me is 15 September, which dates work for you?
"Data" in de betekenis van "gegevens"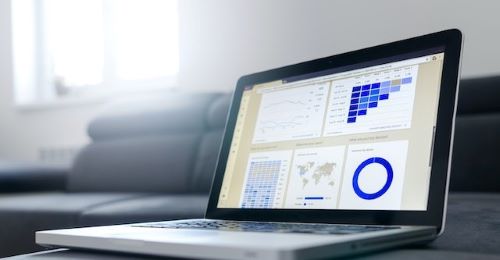 "Data" kan ook gebruikt worden als synoniem voor gegevens, informatie, vooral numerieke informatie.
"Stuur je mij die data over koopgedrag bij jongeren even op?"
Als je het hebt over gegevens dan zeg je in het Engels ook "data". Het woord is in het Engels wat normaler dan in het Nederlands.
Could you send me that data on adolescent shopping habits?
To datum or not to datum? Hoe zit het met de enkelvoudsvorm van "data" in het Engels?
Heel officieel is "a datum" in het Engels één datapunt, maar haast niemand kent dat of gebruikt dat woord.
"Could you tell me the datum that is in cell A14 on the Excel file?"
Dat zegt echt geen kip. Ook als Nederlander voelt dit trouwens tegennatuurlijk, omdat het niet om een datum in het jaar gaat, dus een Nederlander zal deze Engelse zin ook niet zo snel maken. Prima dus. Niet gebruiken. Niets mee doen. In plaats daarvan kun je "datapoint" zeggen. (Waarvan sommige taalpuristen ook weer zeggen dat het "datumpoint" zou moeten zijn, maar daar moet je echt niet naar luisteren.)
"The data is" of "the data are"? In het Nederlands meervoud, in het Engels enkelvoud.
Zowel in het Nederlands als in het Engels is er een discussie of je bij het woord "data" een enkelvoudige of een meervoudige persoonsvorm zet. Bij beide talen ligt dat, denk ik, aan het woord "informatie", die krijgt namelijk een enkelvoudige persoonsvorm.
De informatie is heel duidelijk.
*De data is heel duidelijk.*
The information is very clear.
The data is very clear.
In het Nederlands is het zo dat dit gebruik wordt afgekeurd. Bij ons moet je officieel zeggen
De data zijn heel duidelijk.
In het Engels is er intussen een consensus dat data wél een enkelvoudige persoonsvorm mag krijgen, dus in het Engels mag je zeggen:
The data are very clear
The data is very clear.
Allebei juist, en de tweede zin klinkt natuurlijker.
Het verschil ligt er denk ik vooral aan dat "data" in het Engels een veel normaler en veelgebruikter woord is. Hoe vaker een woord gebruikt wordt hoe sneller een taal zich aanpast. Je ziet het ook aan de voorbeeldzinnen hierboven, in het Nederlands is het veel natuurlijker om "informatie" te zeggen, terwijl in het Engels zowel "information" als "data" natuurlijk klinkt.
Dit artikel is op 22-01-23 bijgewerkt met plaatjes en een duidelijkere volgorde.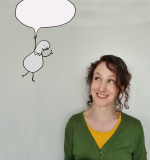 Heddwen Newton is an English teacher and a translator from Dutch into English. She has two email newsletters:
English and the Dutch is for Dutch speakers looking to improve their English, but also for near-native speakers who write, translate into, or teach English. Also interesting for people who like to compare Dutch-speaking culture to everybody else in the world.
English in Progress keeps English speakers up to date on the latest developments in the English language. Subscribers are mostly academics, English teachers, translators and writers.
Meer lezen? GA NAAR EEN WILLEKEURIG ARTIKEL
Disclaimer: deze site is geen woordenboek. Mijn vertalingen zijn de meningen van één mens, en mijn voorbeelden zijn zelfverzonnen. Meer weten? Kijk dan bij de veelgestelde vragen.
Bron foto: kalender: Pixabay, laptop: Lukas, Pexels