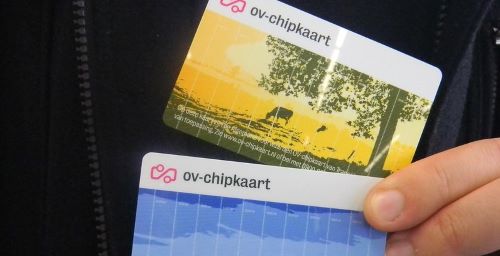 Een OV chipkaart noem je in het Engels een "public transport smart card". Het algemene woord voor "chipkaart" is "contactless smart card", of gewoon "smart card".
Deze vertalingen vind ik niet zo goed
"Chipcard" is in principe geen fout Engels, want het verwijst naar een kaart met een chip erin. Men zal het ook wel begrijpen, denk ik, al zullen ze misschien even moeten nadenken. Hij staat zelfs in Wiktionary (maar niet in andere Engelse woordenboeken!). Maar het is geen gangbaar Engels, en als je deze term googelt (googlet?) kom je bijna uitsluitend op Engelse pagina's van Nederlandse sites uit. "Smartcard" is echt de betere vertaling.
Als je in Londen bent geweest dan ken je de "Oyster card", en dan denk je misschien dat dit een goede, vergelijkbare kaart is om het met Engelstaligen over een OV-chipkaart te hebben.
Maar let op: deze benaming geldt alleen in Londen, en op wereldniveau is dat natuurlijk maar een klein percentage van alle Engelstaligen. Wereldwijd zijn er 648 (!)1 verschillende soorten chipkaarten. Wikipedia (wat houd ik van Wikipedia) heeft een hele lijst van ALLE OV chipkaarten over de hele wereld. Er zijn honderden benamingen, elke regio heeft zijn eigen merk.
Kijk ons landje met één systeem voor het hele land (jeej Nederland!) en vergelijk dat eens met het hopeloze VK onderaan. Oh oh oh oh oh.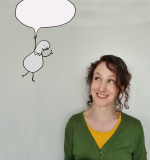 Heddwen Newton is an English teacher and a translator from Dutch into English. She has two email newsletters:
English and the Dutch is for Dutch speakers looking to improve their English, but also for near-native speakers who write, translate into, or teach English. Also interesting for people who like to compare Dutch-speaking culture to everybody else in the world.
English in Progress keeps English speakers up to date on the latest developments in the English language. Subscribers are mostly academics, English teachers, translators and writers.
Meer lezen? GA NAAR EEN WILLEKEURIG ARTIKEL
Disclaimer: deze site is geen woordenboek. Mijn vertalingen zijn de meningen van één mens, en mijn voorbeelden zijn zelfverzonnen. Meer weten? Kijk dan bij de veelgestelde vragen.
Bron foto: flickr.com/photos/elisa_atene (cropped), CC BY-SA 2.0
1 Ik wilde heel graag weten hoeveel het er waren dus ik heb de lijsten naar Excel gekopieerd. Ik heb ze dus niet handmatig geteld. Een beetje gek, dus, maar niet héél gek. (Eventuele dubbelingen heb ik er niet uitgehaald.)