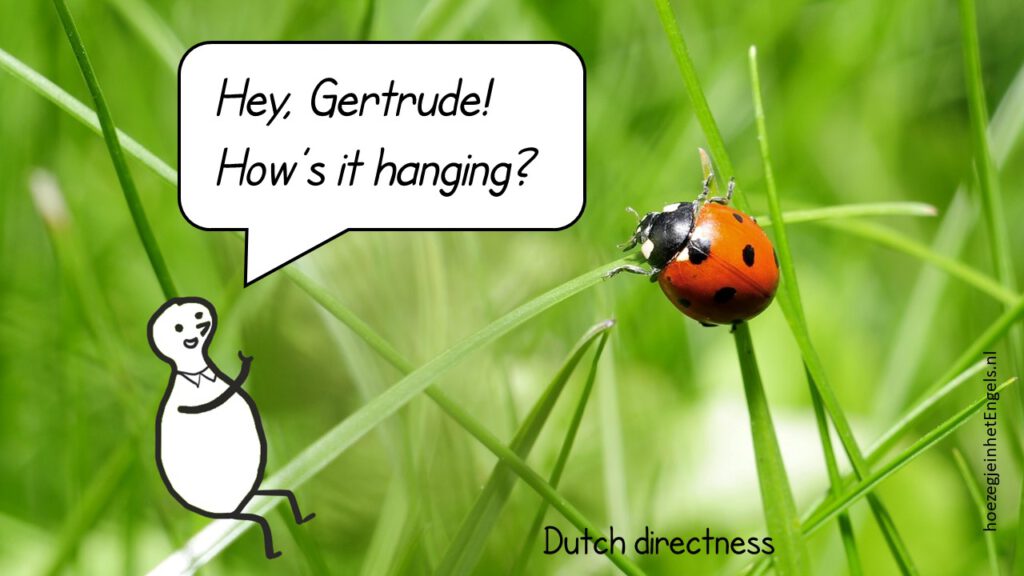 Als je het beestje bij de naam noemt, (of "bij zijn naam noemt") dan zeg je duidelijk en precies wat er aan de hand is, of hoe je over iets of iemand denkt. In het Engels heb je een heel aantal uitdrukkingen die ongeveer hetzelfde betekenen.
"to call a spade a spade"
"to tell it like it is"
"to not beat about the bush"
"to not mince words"
"to not tiptoe around (the issue)"
"to spit the truth out"
"to be clear" (vooral als: "let's be clear")
"to be frank"
"to get straight to the point"
"to put it bluntly"
Of je vertaalt het zonder uitdrukking en je zegt iets als "to be clear and truthful", "to be blunt and clear" of "to tell the honest truth".
Een nieuwerwetse business-English term is "to be completely transparent".
Genoeg keuze, dus!
Welke vertalingen vind ik niet zo goed?
"To name names" betekent iemand de schuld geven en is niet hetzelfde.
"To call something by its (correct) name" kan wel als vertaling, maar kijkend naar de vertalingen op het internet vind ik dat deze veel te vaak gekozen wordt als vertaling.
Als je in het Engels "to call something by its name" gebruikt, dan moet datgene dat je benoemt ook écht een duidelijke naam hébben. "Let's call it by its name: it is racism, and nothing else." (En zelfs hier vind ik "let's tell it like it is" of "let's call a spade a spade" beter.)
Andere Nederlandse uitdrukkingen
Je zegt waar het op staat.
Je windt er geen doekjes om.
Je neemt geen blad voor de mond.
Die drie uitdrukkingen betekenen ongeveer hetzelfde als "het beestje bij de naam noemen".
Ik heb geen zin om spelletjes te spelen, dus laten we het beestje bij zijn naam noemen. Je bent met me aan het flirten omdat je denkt dat je dan meer kans maakt op deze baan. Je hebt het mis.
Heb je een moeilijk te vertalen woord?
Is er een woord of uitdrukking waarvoor je geen goede Engelse vertaling kunt vinden? Laat het me weten op mijn contactpagina, en ik probeer zo snel mogelijk te reageren.
Dit artikel is op 01-03-2023 bijgewerkt met een nieuw plaatje, want ik ben crea-bea allemaal comics aan het tekenen voor mijn nieuwsbrief.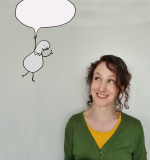 Heddwen Newton is an English teacher and a translator from Dutch into English. She has two email newsletters:
English and the Dutch is for Dutch speakers looking to improve their English, but also for near-native speakers who write, translate into, or teach English. Also interesting for people who like to compare Dutch-speaking culture to everybody else in the world.
English in Progress keeps English speakers up to date on the latest developments in the English language. Subscribers are mostly academics, English teachers, translators and writers.
Meer lezen? GA NAAR EEN WILLEKEURIG ARTIKEL
Disclaimer: deze site is geen woordenboek. Mijn vertalingen zijn de meningen van één mens, en mijn voorbeelden zijn zelfverzonnen. Meer weten? Kijk dan bij de veelgestelde vragen.
Bron foto: lieveheersbeestje: Pixabay. Bewerking: eigen werk. Gebruiken mag, wel graag met verwijzing naar deze site.