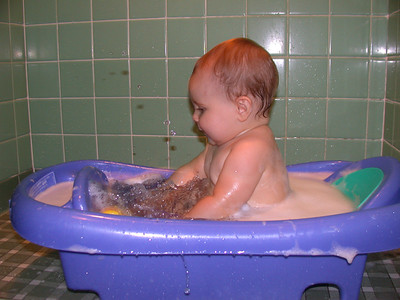 "De baby met het badwater weggooien" is in het Engels gewoon "to throw the baby out with the bathwater." ("bath water" mag ook twee woorden zijn)
Deze uitdrukking valt onder mijn categorie "idioot identiek idioom". Je denkt "dat kan toch niet hetzelfde zijn?", maar toch is het zo! In dit geval hebben het Nederlands en het Engels beide hetzelfde spreekwoord uit het Duits overgenomen.
Het Engels heeft overigens nog een alternatief, namelijk
Don't throw the champagne out with the cork
Wat betekent "de baby met het badwater weggooien"?
Als je de baby met het badwater weggooit, of het kind met het badwater weggooit, dan probeer je een situatie te verbeteren door iets te verwijderen, maar per ongeluk verwijder je ook datgene dat goed was.
Het is zonde om tegen die nieuwe wet te stemmen, alleen omdat je één klein detail niet goed vindt. De wet als geheel is belangrijk; we moeten niet het kind met het badwater weggooien.
Heb je een moeilijk te vertalen woord?
Is er een woord of uitdrukking waarvan je altijd denkt "hoe zeg ik dat nou in het Engels?" Laat het me dan weten! Dat kan gewoon hieronder in de comments of op mijn contactpagina.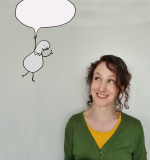 Heddwen Newton is vertaler en docent Engels. Naast hoezegjeinhetEngels.nl werkt ze sinds oktober 2022 aan "English in Progress", de Engelstalige versie van "Taalpost". Die bestond namelijk nog niet!
Disclaimer: deze site is geen woordenboek. Mijn vertalingen zijn de meningen van één mens, en mijn voorbeelden zijn zelfverzonnen. Meer weten? Kijk dan bij de veelgestelde vragen.
Bron foto: flickr.com/photos/stevielee, CC BY 2.0