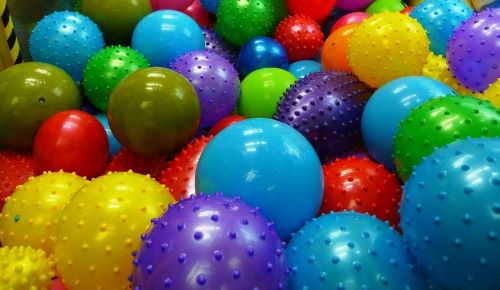 "Alle ballen verzamelen!" of ook wel "VERZAMULUHHH" is iets dat je roept als je mensen bij elkaar wilt hebben. Wat roep je in zo'n geval in het Engels?
Betekenis 1: ze zijn er al, maar je wil ze bij elkaar hebben
Gather round, everyone! – de spreker gaat iets zeggen, dus kom dichterbij zodat je het kunt horen. Sommige mensen, vooral kinderen, gaan misschien automatisch in een kring staan, maar dat hoeft niet.
Huddle up, everyone! – uit de sportwereld. Dan kom je heel dicht bij elkaar staan, meestal sla je dan een arm om je buurman heen.
Wat neutralere zinnetjes zouden kunnen zijn:
Can I have everyone over here, please?
Could everyone gather by the door, please?
Please assemble around your team captain!
Betekenis 2: ze zijn er nog niet, je wil ze bij elkaar hebben in één ruimte
Please head to the lobby
Please be in the lobby at 5 pm
I'd like everybody in the lobby at 5 pm, please
There's an all-hands meeting in the lobby at 5 pm
Avengers, assemble! (Als grapje kun je dan bv de beroepsgroep doen "teachers, assemble!". Beetje twijfelachtige humor, wel, hoor.)
Everyone in the lobby! Now! (als je boos bent)
Lobby! Now! (als je heel boos bent)
Heb je nog een goed idee?
Ik vind dat ik de perfecte vertaling nog niet gevonden heb. Misschien bestaat hij ook niet, maar als iemand meeleest en een goed idee heeft: ik hoor het graag in de comments hieronder!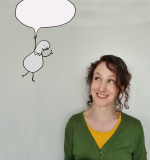 Heddwen Newton is an English teacher and a translator from Dutch into English. She thinks about languages way too much, for example about how strange it is that these little blurb things are written in the third person.

Heddwen has two passports, two children, two smartphones, two arms, two legs, and two email newsletters.

Reader feedback for the newsletter English and the Dutch, which examines all the ways Dutch speakers interact with the English language.
"It's funny, it's informative, I truly love it! Keep it up :)"
"It is amusing and funny but also educational. Bonus: it's about real life situations."
"Weer wat leuke dingen geleerd en erg gelachen om het filmpje!"
Reader feedback about the other newsletter, English in Progress, which is about how the English language is evolving and how it is spoken around the world:
"Wonderful work! I thoroughly enjoy these newsletters, and use some of the info while teaching English to my students."
"Love the variety, and the friendly informal tone!"
Also, academic Lynne Murphy, author of The Prodigal Tongue, about the differences between American and British English, recommended my newsletter in her newsletter. I was chuffed (BrE) and stoked (AmE)!
Meer lezen? GA NAAR EEN WILLEKEURIG ARTIKEL
Disclaimer: deze site is geen woordenboek. Mijn vertalingen zijn de meningen van één mens, en mijn voorbeelden zijn zelfverzonnen. Meer weten? Kijk dan bij de veelgestelde vragen.
Bron foto: flickr.com/photos/rusty_clark (cropped), CC BY 2.0