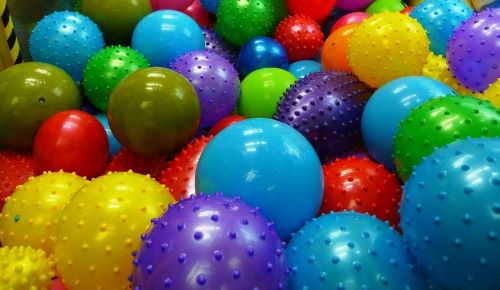 "Alle ballen verzamelen!" of ook wel "VERZAMULUHHH" is iets dat je roept als je mensen bij elkaar wilt hebben. Wat roep je in zo'n geval in het Engels?
Betekenis 1: ze zijn er al, maar je wil ze bij elkaar hebben
Gather round, everyone! – de spreker gaat iets zeggen, dus kom dichterbij zodat je het kunt horen. Sommige mensen, vooral kinderen, gaan misschien automatisch in een kring staan, maar dat hoeft niet.
Huddle up, everyone! – uit de sportwereld. Dan kom je heel dicht bij elkaar staan, meestal sla je dan een arm om je buurman heen.
Wat neutralere zinnetjes zouden kunnen zijn:
Can I have everyone over here, please?
Could everyone gather by the door, please?
Please assemble around your team captain!
Betekenis 2: ze zijn er nog niet, je wil ze bij elkaar hebben in één ruimte
Please head to the lobby
Please be in the lobby at 5 pm
I'd like everybody in the lobby at 5 pm, please
There's an all-hands meeting in the lobby at 5 pm
Avengers, assemble! (Als grapje kun je dan bv de beroepsgroep doen "teachers, assemble!". Beetje twijfelachtige humor, wel, hoor.)
Everyone in the lobby! Now! (als je boos bent)
Lobby! Now! (als je heel boos bent)
Heb je nog een goed idee?
Ik vind dat ik de perfecte vertaling nog niet gevonden heb. Misschien bestaat hij ook niet, maar als iemand meeleest en een goed idee heeft: ik hoor het graag in de comments hieronder!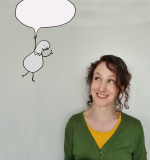 Heddwen Newton heeft intussen al 555 woorden en uitdrukkingen behandeld op hoezegjeinhetEngels.nl. Voor 2 Euro kun je haar daarvoor bedanken. Heddwen is docent en vertaler Engels.
Disclaimer: deze site is geen woordenboek. Mijn vertalingen zijn de meningen van één mens, en mijn voorbeelden zijn zelfverzonnen. Meer weten? Kijk dan bij de veelgestelde vragen.
Bron foto: flickr.com/photos/rusty_clark (cropped), CC BY 2.0