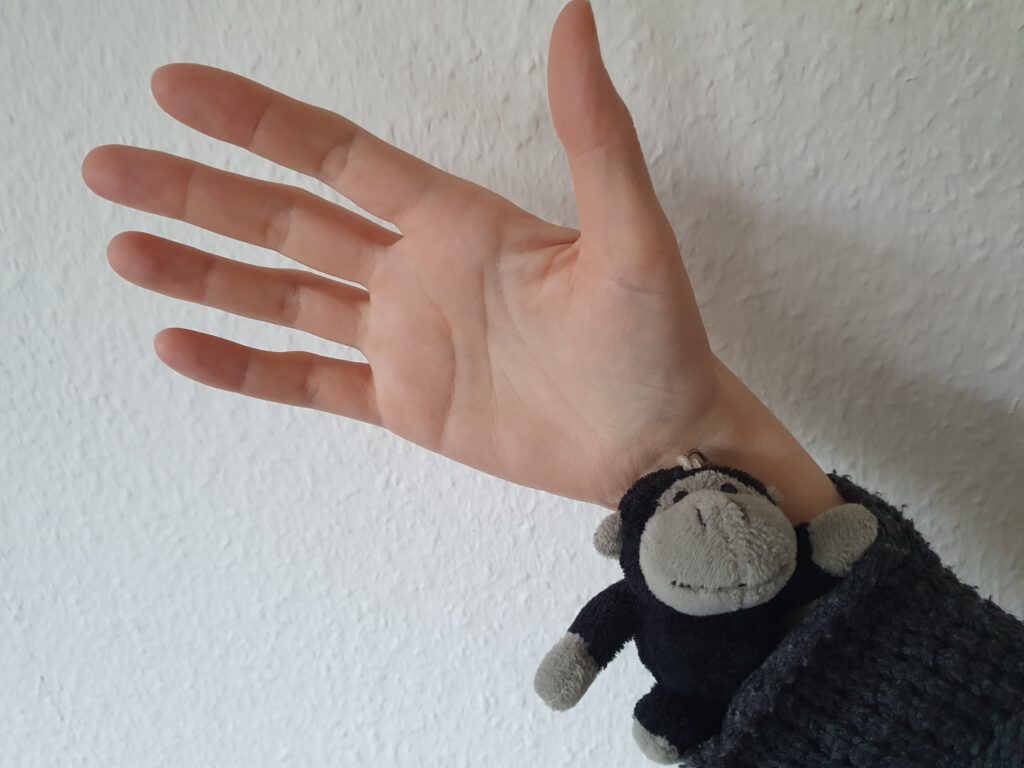 Wat betekent "nu komt de aap uit de mouw"?
"Nu komt de aap uit de mouw" of "daar komt de aap uit de mouw" wordt gebruikt als ineens duidelijk wordt hoe een (rare) situatie echt zit, of als iemands werkelijke karakter duidelijk wordt.
"Fred wist zijn affaire lang geheim te houden, maar toen hij zijn schoonbroer toevallig tegenkwam in het hotel kwam de aap uit de mouw."
Het is niet duidelijk waar de uitdrukking precies vandaan komt, hier lees je er meer over.
"Nu komt de waarheid boven tafel" is erg vergelijkbaar.
Hoe vertaal je "nu komt de aap uit de mouw" het beste naar het Engels?
De vertaling hangt af van waar de aap op het moment van spreken is in relatie tot de mouw. Is hij er al uit, moet hij er nog uit komen, of is hij nu eruit aan het komen? In de tabel hieronder zet ik de vertalingen op een rijtje.
We hebben in het Engels ook een tof spreekwoord met een dier dat ergens uitkomt, maar die kan alleen in bepaalde gevallen als vertaling gebruikt worden, zie hieronder.
Kijk, nu komt de aap uit de mouw, jij wil gewoon niet met ons op vakantie, daarom is het zo moeilijk om een datum met je te plannen.
And there we have it! You just don't want to come on holiday with us, that's why it's been so hard finding dates that fit.
And there it is at last, (…)
Aha, now we're getting to the truth of it, (…)
Nu dat de aap uit de mouw is, kunnen we zonder jou onze vakantie plannen.
Now that the truth is out, we can plan our holiday without you.
Now that the cat is out of the bag, we (…)
Nou, de aap is gisteren uit de mouw gekomen, hoor. Ze wil dus gewoon helemaal niet mee op vakantie.
Well, the truth came out yesterday. Turns out she didn't want to come on holiday with us in the first place.
Well, we finally got to the truth of it yesterday, (…)
Dankzij Rachel is de aap uit de mouw.
Rachel let the cat out of the bag.
Thanks to Rachel the truth has come out.
Nog even over die kat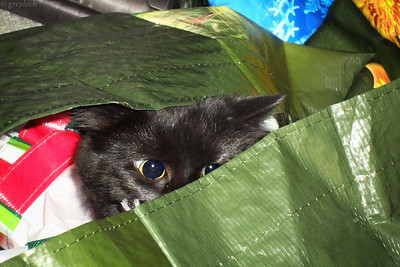 In het Engels hebben we dus de vergelijkbaar kleurrijke uitdrukking "to let the cat out of the bag", maar de betekenis is eigenlijk net iets anders. Hij wordt namelijk normaal gesproken gebruikt als iemand, al dan niet per ongeluk, een geheim verklapt. "We were planning a surprise birthday party but Rachel got drunk and let the cat out of the bag."
Zoals je hierboven kon zien is hij in bepaalde gevallen wel inzetbaar als vertaling.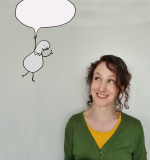 Heddwen Newton is vertaler en docent Engels. Naast hoezegjeinhetEngels.nl werkt ze sinds oktober 2022 aan "English in Progress", de Engelstalige versie van "Taalpost". Die bestond namelijk nog niet!
Disclaimer: deze site is geen woordenboek. Mijn vertalingen zijn de meningen van één mens, en mijn voorbeelden zijn zelfverzonnen. Meer weten? Kijk dan bij de veelgestelde vragen.
Bron foto: aap in mouw: eigen werk (jaja, ik ben een fotografiegenie, dat zie je zo). Gebruik is vrij, wel graag met verwijzing naar deze site. kat in zak: flickr.com/photos/greyloch, CC BY-SA 2.0